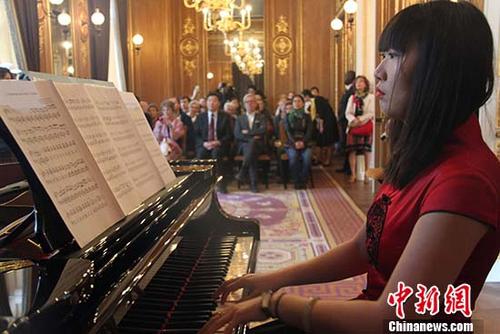 Visitors enjoy themselves at the Chinese Embassy in France on the open day, Sept. 16, 2018. (Photo/China News Service)
(ECNS) - Some 2,800 people visited the Chinese Embassy in France on open day Sunday amid the 35th European Heritage Days celebration in Paris.
Zhai Jun, Chinese ambassador to France, gave a brief introduction as the embassy held an open day, the second time it has hosted such an event during the widely celebrated cultural day shared by citizens of Europe.
The French people have a strong interest in the Chinese embassy, an example of Sino-French cooperation, in part because companies from the two countries participated in its renovation, said Zhai.
China and France also have many areas of specific cooperation in protection of cultural heritage, it was added.
Zhai sent some visitors souvenirs with a panda design on it.
In 2017, the embassy opened to the public for the first time.