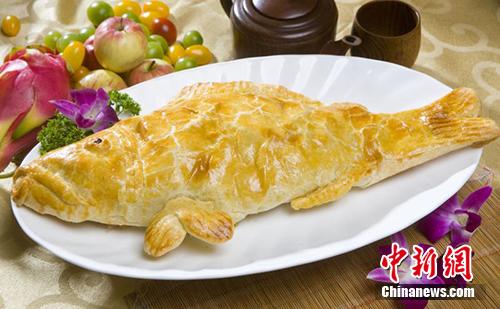 A traditional Shandong dish. (Photo provided to China News Service)
(ECNS) - China Cuisine Association has announced plans to study a new evaluation system for cuisine and establish signature dishes according to regions.
In the 1990s, Chinese cuisine was divided into different types ranging from four to 20, according to various classification methods, with the generally accepted final number reduced to eight, named after the provinces of Sichuan, Shandong, Guangdong, Fujian, Jiagnsu, Zhejiang, Fujian, Anhui and Hunan.
The association said the old concept of eight cuisines can no longer reflect the richness of Chinese food culture amid the country's economic growth and increasing consumption.
All provinces, autonomous regions and four municipalities can suggest their own distinctive cuisines after a thorough study of the dish's history, cultural connotation, culinary skills, inheritance and development process, it says.
The measures aim to boost development of the local catering industry, said Jiang Junxian, president of China Cuisine Association.
Collecting a wide range of regional classics nationwide could help promote Chinese cuisine globally, it was added.
According to the association's requirements, iconic cuisines identified in each province-level region need to have their own history and have been served for more than 20 years. Ingredients also need to be local and exclude protected animals and plants.