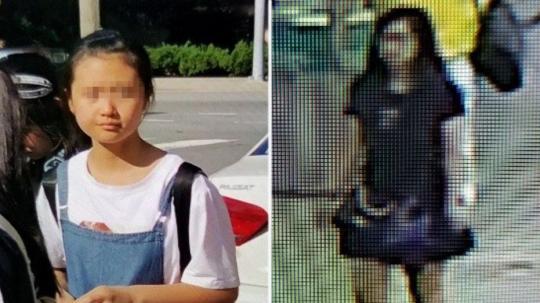 Ma Jinjing (L), a 12-year-old Chinese girl, and the suspect (R). (Photo provided by the U.S. police)
(ECNS) - Ma Jinjing, a 12-year-old Chinese girl, went missing from her tour group at Reagan National Airport outside Washington on Thursday, the suspected victim of abduction, said authorities in Virginia.
Local police said Ma has black hair and brown eyes, weighs about 90 pounds and stands at 4 feet, 11 inches tall.
According to an Amber Alert issued shortly after her disappearance, she met up with an unknown Asian woman who helped her change clothing. The two then walked together to the arrivals section of the airport and passed out of view of security cameras.
The woman who allegedly took the girl is described as Asian, about 40 years old with black hair and was last seen wearing a black dress.
The FBI's Office of Child Exploitation and Human Trafficking Task Force and Virginia State Police are working on the case.