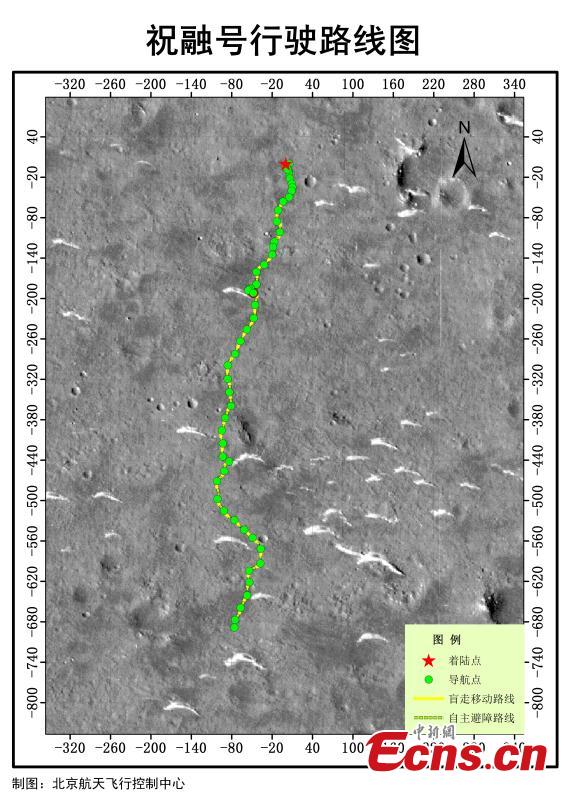 Photo released by the China National Space Administration (CNSA) shows the route map of China's Mars rover Zhurong on Mars, August 17, 2021. (Photo provided to China News Service)
As of Sunday, Zhurong has traveled a total of 889 meters on the surface of Mars for 90 Martian days (about 92 earth days), obtaining about 10GB of original data, and successfully completing its predetermined explore mission.
The rover Zhurong will continue carrying out an extended expedition toward an ancient coastal area of Utopia Planitia, a large plain within the largest known impact basin in the Solar System, according to the administration.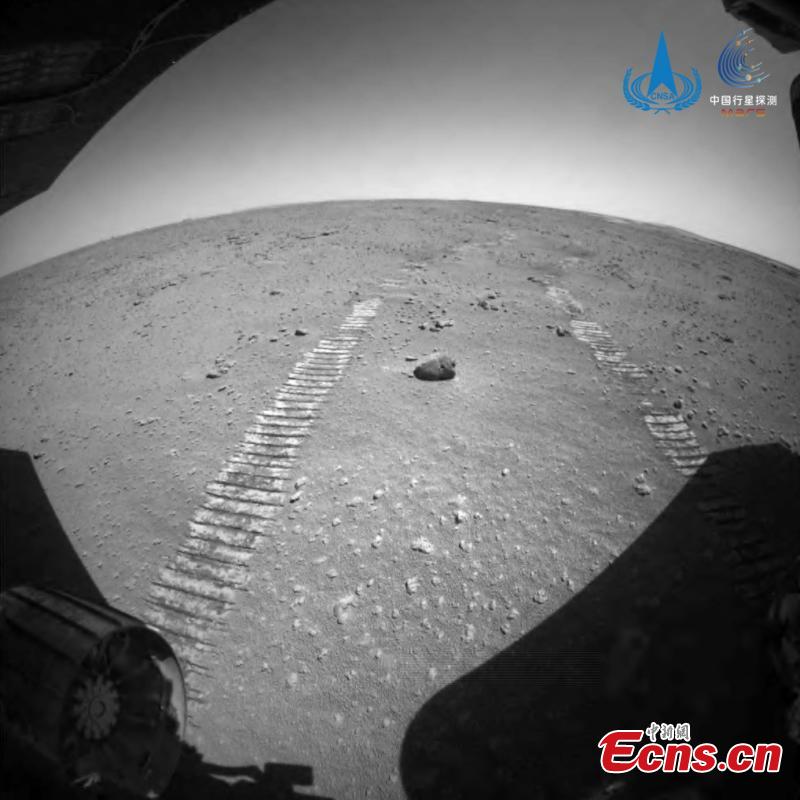 Photo released by the China National Space Administration (CNSA) shows the wheel ruts left by Mars rover Zhurong and the surface of Mars, August 17, 2021. (Photo provided to China News Service)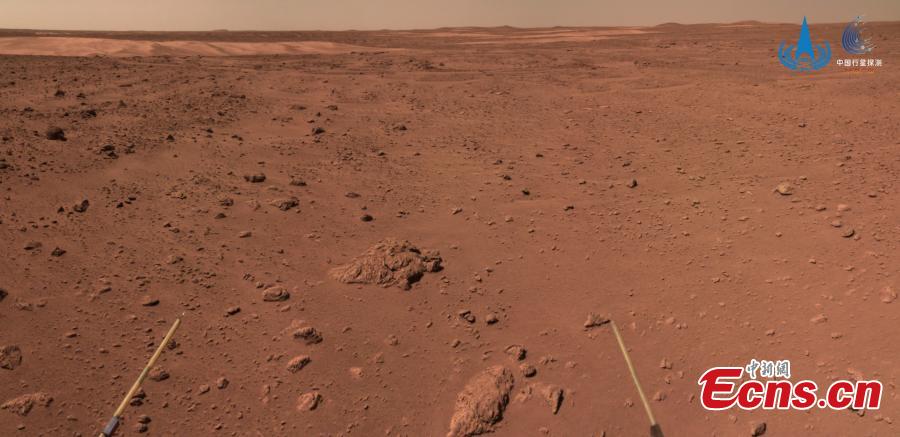 Photo released by the China National Space Administration (CNSA) shows the surface of Mars, August 17, 2021. (Photo provided to China News Service)