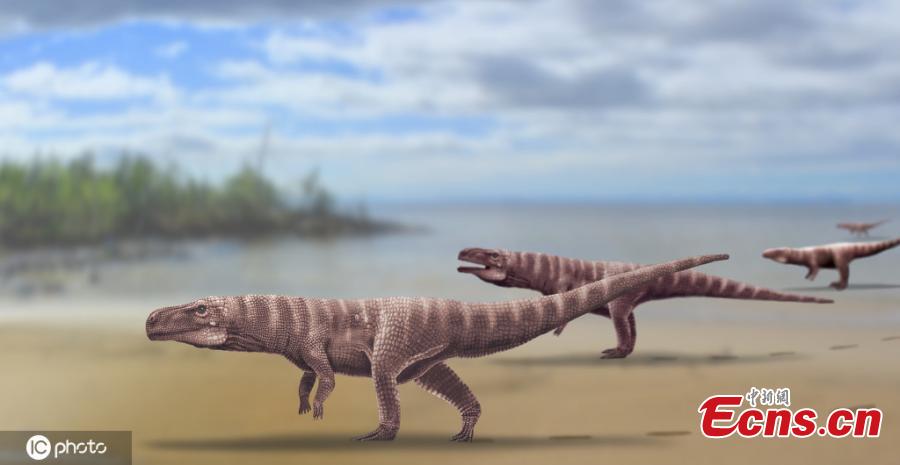 A reconstruction of the ancient landscape of South Korea with crocodile track-makers. Multiple, well-preserved trackways made by large crocodylomorphs, extinct ancestors of modern-day crocodiles, between 110 and 120 million years ago (Cretaceous period) have been found near Sacheon City in South Korea. (Photo/Agencies)

An international research team discovered that some species of ancient crocodiles walked on their two hind legs like dinosaurs and measured over three metres in length.

University of Queensland palaeontologist Dr Anthony Romilio said the researchers first thought the similar-shaped fossilised footprints were from another ancient animal known as the pterosaurs.