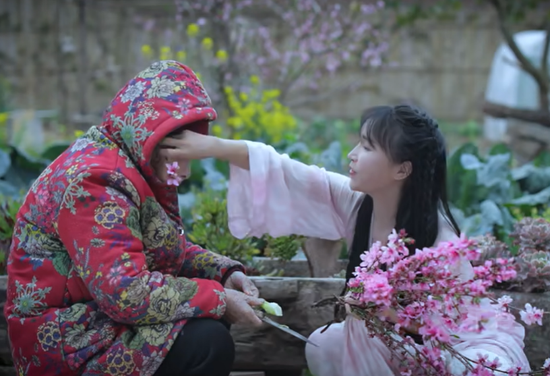 Screenshot photo of Li Ziqi's video
(ECNS) -- Chinese online celebrity Li Ziqi is about to update content very soon and continue to cooperate with Hangzhou Weinian, a multi-channel network, an insider told China Entrepreneur magazine.
Detail about when, in what form, as well as the content, are still under discussion, the insider said.
In October 2021, the Sichuan Ziqi Culture Communication Co., Ltd filed a lawsuit against Hangzhou Weinian Brand Management Co., Ltd which owned Li's image, as well as the company's legal representative Liu Tongming, over the ownership of the Li Ziqi brand.
Li and Weinian reached a settlement under the mediation of Mianyang Intermediate People's Court in southwest China's Sichuan, said Weinian on Tuesday.
According to Qcc. com, an enterprise credit information inquiry system in China, Li now holds 99 percent of Sichuan Ziqi's shares and Weinian holds one percent after the registration of industrial and commercial changes. Previously, Weinian held 51 percent of Sichuan Ziqi's shares and Li held 49 percent.
Li Ziqi, whose real name is Li Jiajia, is well-known by net users at home and abroad for creating online videos that display China's agricultural life such as traditional foods. But she stopped updating content since mid-July in 2021.