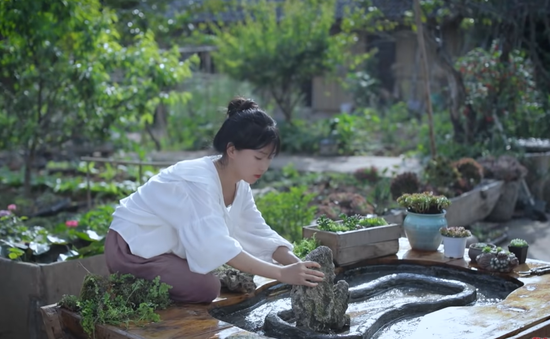 Screenshot photo of Li Ziqi's video
(ECNS) -- Chinese online celebrity Li Ziqi (real name Li Jiajia) and Hangzhou Weinian, a multi-channel network, reached a settlement under the mediation of Mianyang Intermediate People's Court in southwest China's Sichuan, said Weinian on Tuesday.
In October 2021, the Sichuan Ziqi Culture Communication Co., Ltd filed a lawsuit against Hangzhou Weinian Brand Management Co., Ltd which owned her image, as well as the company's legal representative Liu Tongming.
According to the information from the National Enterprise Credit Information Publicity System, Liu Tongming stepped down as a senior executive of the Sichuan Ziqi company, and the equity of this company also changed.
Previously, Weinian held 51 percent of Sichuan Ziqi's shares and Li held 49 percent, but now Li holds 99 percent and Weinian holds one percent of the company after the registration of industrial and commercial changes.
Li is well-known by net users at home and abroad for creating online videos that display China's agricultural life such as traditional foods. But she stopped updating content since mid-July in 2021.
Although the Li Ziqi brand was created by both parties, the ownership of this top IP wasn't clear. Li once said in an interview with China's CCTV that she did not want to be "overly commercialized".