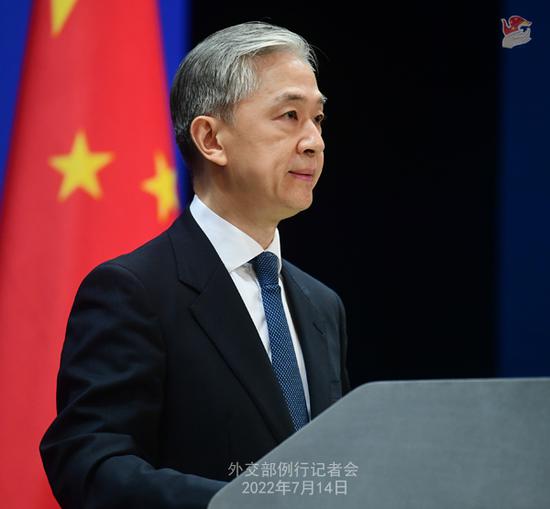 Chinese Foreign Ministry spokesperson Wang Wenbin speaks at a regular press conference, July 14, 2022. (Photo from the fmprc.gov.cn)
(ECNS) -- The South Pacific region should be a stage for cooperation, rather than an arena for vicious competition, Chinese Foreign Ministry spokesperson Wang Wenbin said on Thursday.
The relative advantages of various parties can well complement each other to form synergy and boost island countries' development and vitalization, Wang told a press conference.
"China has long provided substantial support and assistance to the best of our capacity for the island countries' development," he said.
According to Wang, these efforts have helped boost local economic growth, improve people's livelihoods and create jobs and have been warmly welcomed by the governments and peoples of these countries.
"China stands ready to work together with all countries that truly care about the island countries to strengthen communication and pursue cooperation involving three or more parties on the basis of respecting the will of island countries to help them enhance capabilities for endogenous and sustainable development," said the spokesperson.