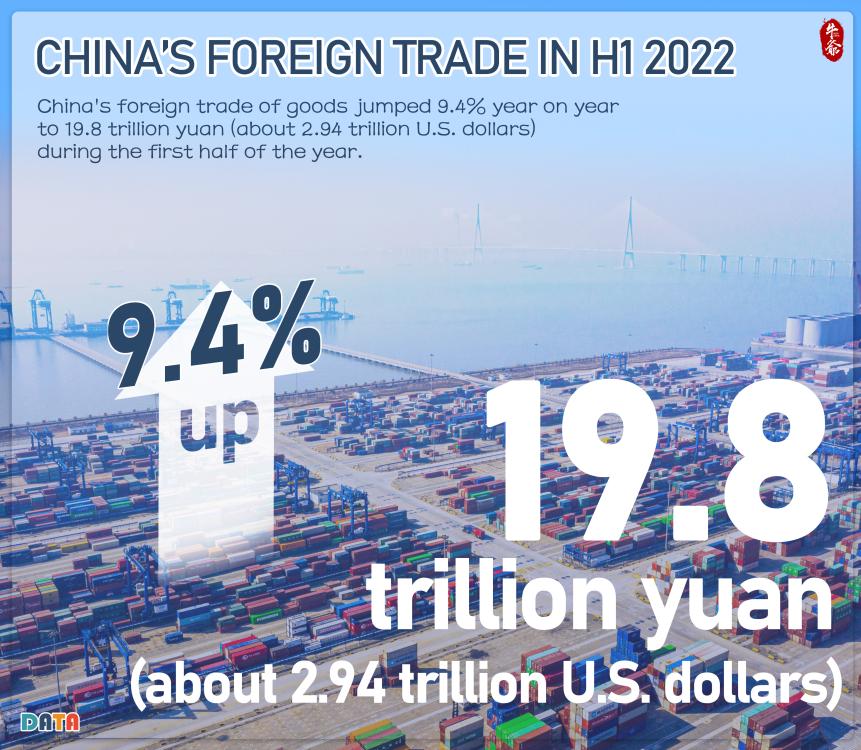 China's foreign trade of goods jumped 9.4% year on year to 19.8 trillion yuan (about 2.94 trillion U.S. dollars) during the first half of the year.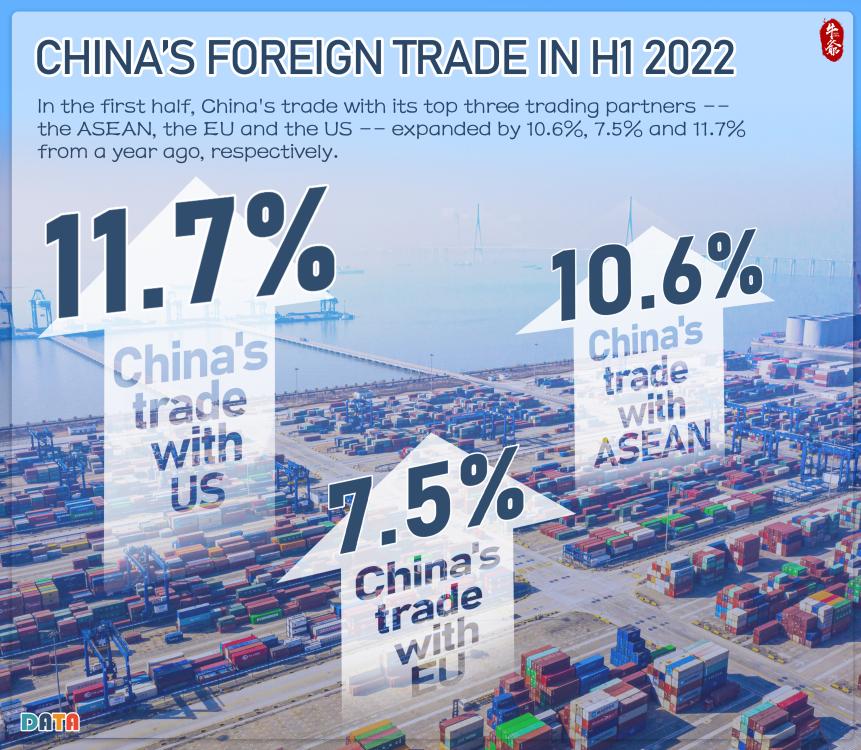 In the first half, China's trade with its top three trading partners -- the ASEAN, the EU and the US --expanded by 10.6%, 7.5% and 11.7% from a year ago, respectively.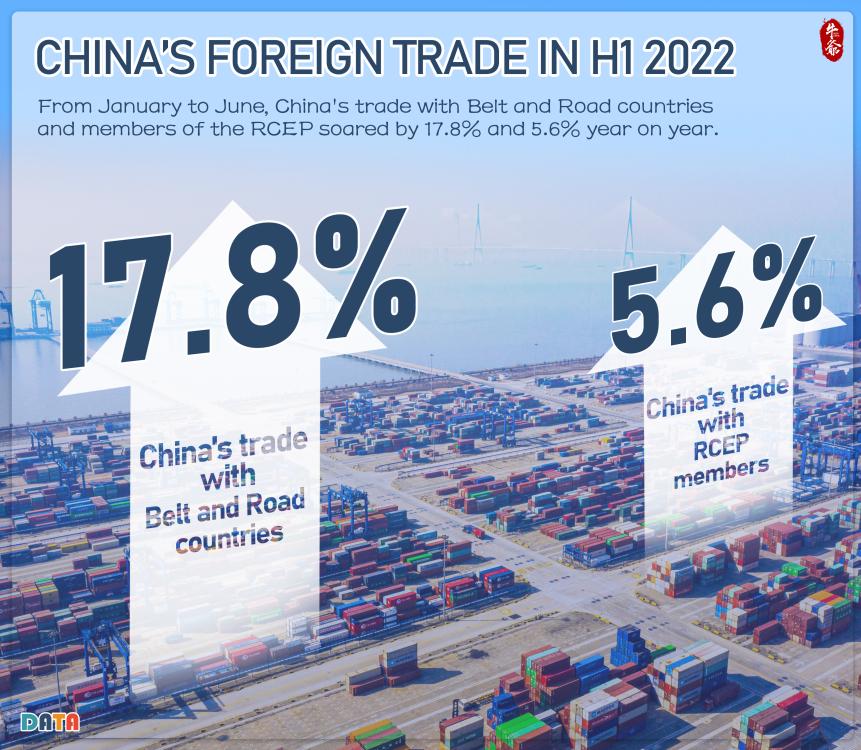 From January to June, China's trade with Belt and Road countries and members of the RCEP soared by 17.8% and 5.6% year on year.