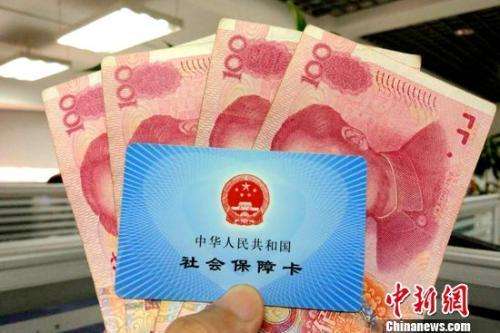 (File photo/China News Service)
Special: 70th birthday of PRChina
(ECNS) - China officially kicked off a national online platform for social insurance on Sunday after a month-long test, allowing residents to process data much more easily, sometimes with the aid of facial recognition technology.
The platform, si.12333.gov.cn, streamlines 18 unified national services in eight categories for insured individuals and employers.
Through the system, users can check the status of their social security account, progress in transferring social insurance and estimate roughly how much they will receive in pension in future.
With facial recognition, individuals can verify their qualifications in order to apply for an old-age pension.
The platform was launched amid efforts to promote e-governance by the Ministry of Human Resources and Social Security, which is also supporting a national drive to issue electronic social security cards.
The e-card can be used as a recognized form of ID and enables functions such as accessing information records, making self-service inquiries, coordinating medical insurance settlements and financial payments. E-card users can directly log in on the new platform by scanning a QR code.