"When we talk about 'One Country, Two Systems,' we cannot only focus on the 'Two Systems' and ignore that 'One Country' is the precondition," said Ho Iat Seng, chief executive of Macao Special Administrative Region (SAR), in an exclusive interview with China Media Group (CMG).
Ho said the "One Country, Two Systems" principle cannot be messed with and people should be aware of what the country's bottom line is.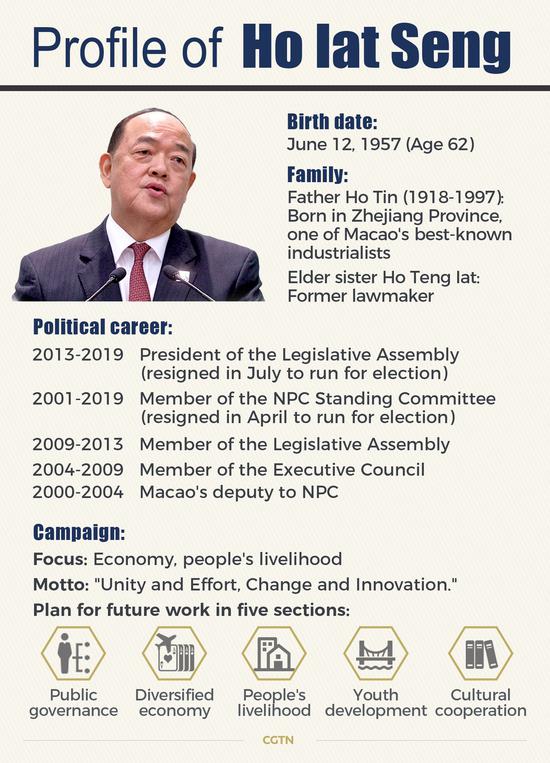 Macao's development is inseparable from mainland's support
The country makes Macao a tourism center, a China-Portugal trade platform and a cultural exchange base for the Guangdong-Hong Kong-Macao Greater Bay Area, said Ho.
Macao is such a small place but enjoys great tourism development, Ho said, adding that last year about 38.5 million people visited Macao.
All these are attributed to the support of the central government and compatriots from the Chinese mainland, he noted.
Young people should know more about Chinese mainland
"If young people want to do business, they should come to the Chinese mainland because the largest market is there," said Ho.
He said young people should know more about their country and its market. He called on those who have witnessed the country's 40 years of development since the reform and opening-up to guide the youth in seeking common development with the Chinese mainland.
Ho also promised that solving housing problems will be the regional government's top priority. The Macao SAR government will make efforts to enable the young generation to purchase houses and give them a promising future.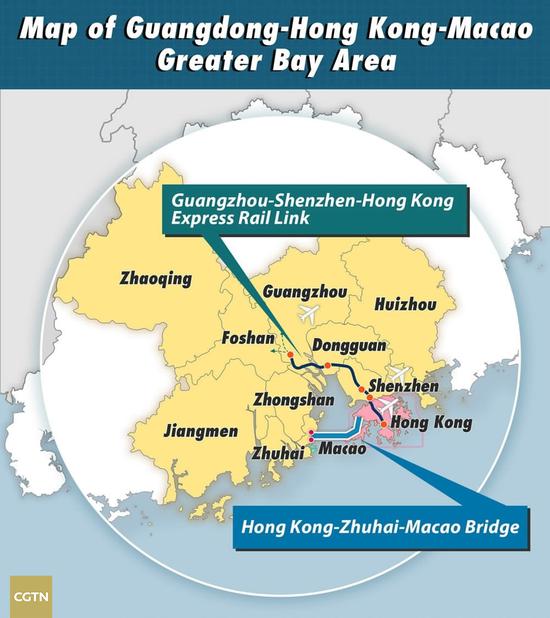 Macao's political, economic status changed dramatically since return
Speaking of the changes in Macao since its return to China 20 years ago, Ho said the biggest changes lie in economy, which has benefited all residents in Macao.
Politically, Macao residents now have Macao passports and they can engage in state affairs as deputies to the National People's Congress and members of the Chinese People's Political Consultative Conference.
More care for Portuguese born in Macao
Ho said since the return, the SAR government has paid more attention to Portuguese nationals born in Macao and respected their lifestyle and kept their cultural tradition.
Ho said most Portuguese have treated Macao as their home and are satisfied with the SAR government's job.
He added they respected Macao's history. "Macao's legal papers are written both in Chinese and Portuguese and we have Portuguese simultaneous interpretation in legislature assembly," Ho said.