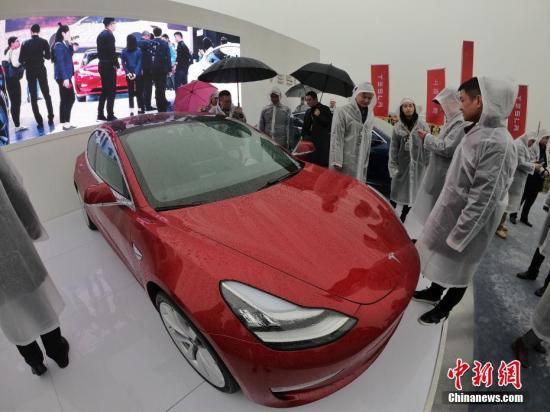 Visitors look at a Tesla Model 3 car in Shanghai, Jan. 7, 2019. (Photo/China News Service)
(ECNS) -- Tesla Inc. said on Wednesday that it's working closely with China's customs authorities to resume clearance of its Model 3 sedans.
Media reports said 1,600 Tesla cars were stopped by customs mainly due to misprinting of labels.
The electric carmaker's plan to resolve the problem has been accepted by the General Administration of Customs and it is cooperating closely to resume the clearance process as soon as possible, Tesla said in a statement.
It added the issue does not affect sales of the Model 3 in China and that after the vehicles have passed customs clearance, they will be quickly delivered to customers.