Special: China's First Import Expo
3. The largest and heaviest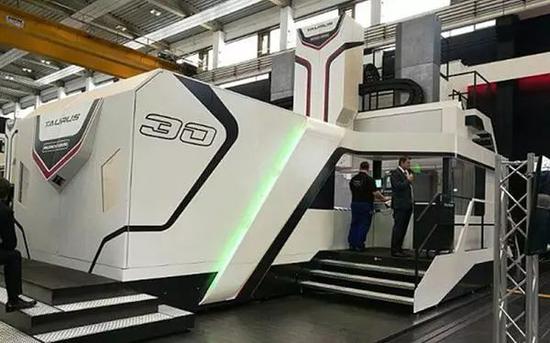 A milling machine, probably the largest and heaviest exhibit at the expo, makes its China debut in Hall 4.1.
The machine, made by Waldrich Coburg, a German company specializing in industrial machinery and large machine tools, is 20 meters long, 10 meters wide, 8 meters high, and weighs 200 metric tons.
Covering an area of 200 square meters in the high-end intelligent equipment exhibition area, it can turn out highly accurate micron-sized parts for the aerospace, integrated circuits, industrial automation and robotics industries.