Special: China's First Import Expo
2. The ultimate green ride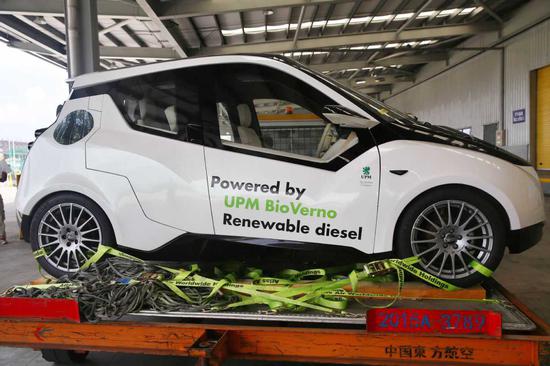 The Biofore Concept Car was the first CIIE exhibit to clear Chinese customs and will be showcased in the Finnish National Pavilion.
Designed by UPM, a leader in Finland's green forestry industry, and Helsinki Metropolia University of Applied Sciences, Biofore features a unique use of renewable biomaterials in the auto industry.
For example, the floor of the passenger compartment, the central console, and display panel cover are made from a thermoformable wood material, and a number of other parts (including the front mask, side skirts and dashboard) are made from a durable biocomposite by injection molding or an extrusion process.
The car is fueled by a wood-based renewable diesel.