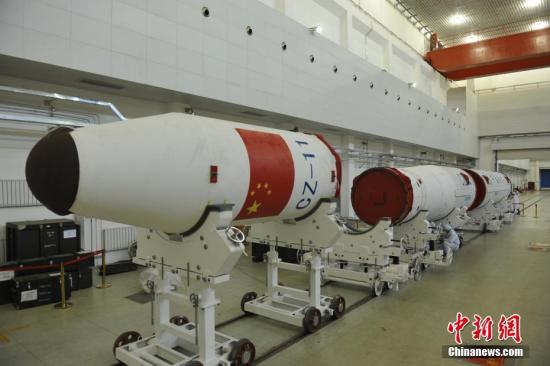 File photo of China's Long March 11. (China News Service)
Special: 70th birthday of PRChina
(ECNS) -- The Long March 11 carrier rocket, carrying two experimental technology satellites and five commercial satellites, will be launched from the Yellow Sea around 12:00 on Wednesday Beijing time, according to the China National Space Administration.
The Chinese solid-fueled carrier rocket of the Long March family has undertaken six successful tests before the latest launch from a sea-based platform. It is the first time that it has been launched from the sea, with improvements in both technology and reliability.
The launch will be guaranteed with sophisticated safety control measures and the rocket debris will not pose a risk as it is expected to fall into the high seas in the North Pacific, the administration added.