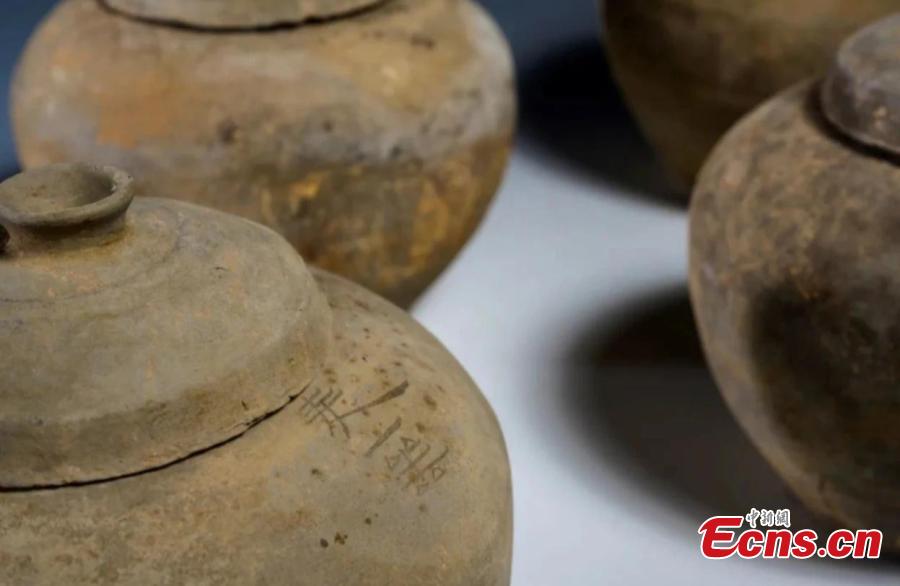 Photo released on March 23, 2023 shows jars with inscriptions on the top indicating types of food stored. (Photo provided to China News Service)
The jars were excavated from Dongjiaying tomb of the Western Han (206B.C.-25A.D.) in Yuncheng, north China's Shanxi Province.
The discoveries provide a glimpse into the rich and diverse food culture of Yuncheng, formerly known as Hedong, during the Han Dynasty.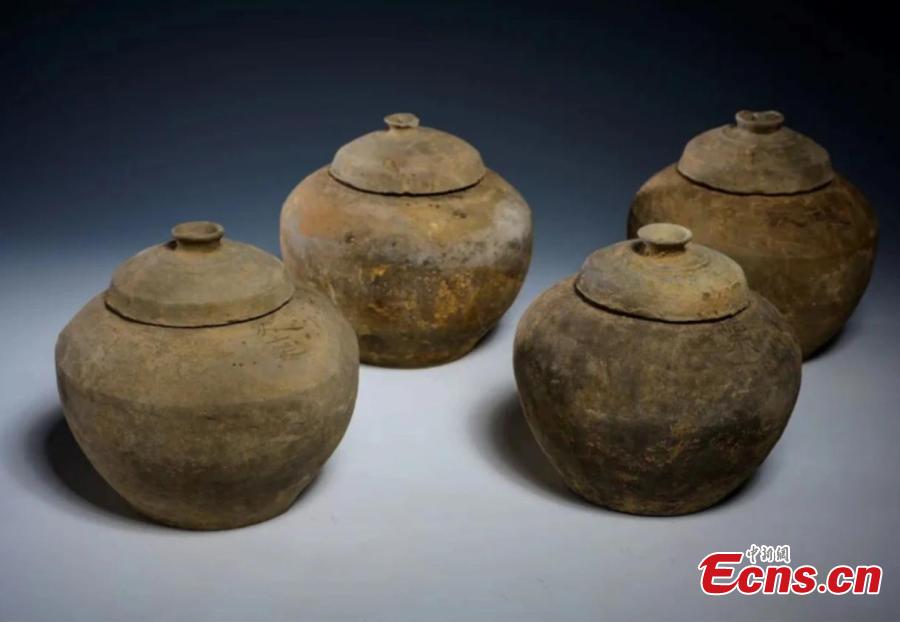 Photo released on March 23, 2023 shows jars with inscriptions on the top indicating types of food stored. (Photo provided to China News Service)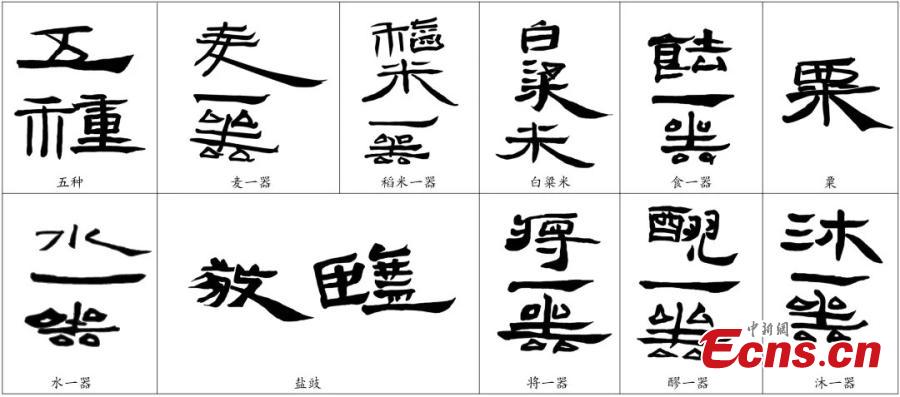 Photo released on March 23, 2023 shows ink rubbings excavated from Dongjiaying tomb of the Western Han (206B.C.-25A.D.) in Yuncheng, north China's Shanxi Province. (Photo provided to China News Service)