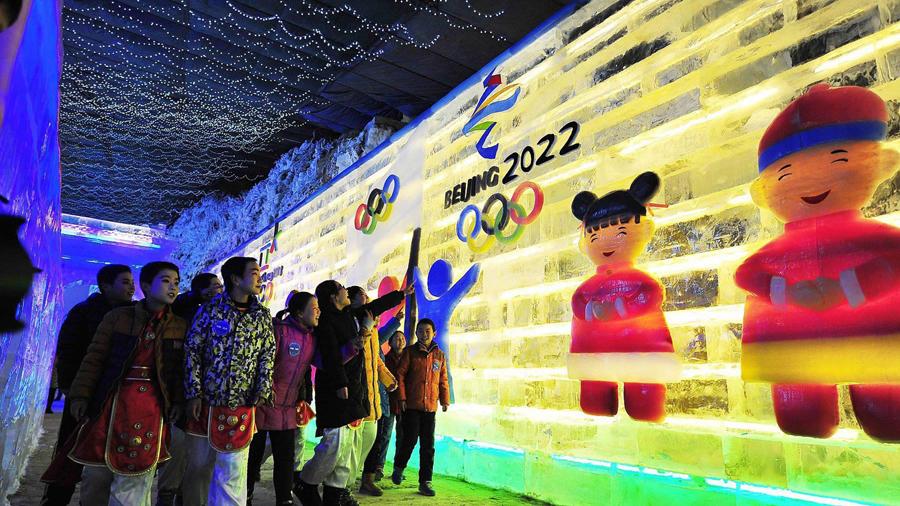 The iced waterfall in the Longqing Gorge (Photo/Xinhua)
Beijing's Yanqing District turned into a wonderland of ice and lights Friday night as the annual Longqing Gorge Ice Lantern Festival officially kicked off.
And this year, the festival is themed with the upcoming 2019 World Horticultural Exposition and 2022 Winter Olympics in the Chinese capital.
Yanqing is one of the three competing areas of the 2022 Beijing Games.
Olympic rings, 2022 Beijing Games logo and ice and snow activities are the main sources of inspiration for decorations.
Prev Button
Next Button