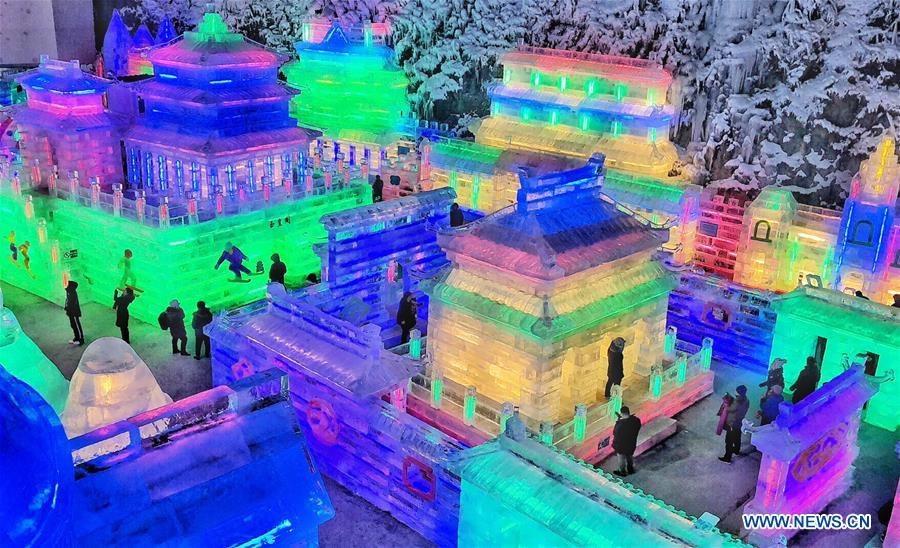 Tourists visit ice lanterns at the Longqing Gorge Ice Lantern Festival in Yanqing District of Beijing. (Photo/Xinhua)
This year's festival features 350 groups of colorful lanterns, 2,000 tree lanterns, 350 ice lanterns, 200 ice sculptures, 100 snow sculptures and some 10,000 decorative lanterns circling the mountains.
When turned on at night, the lanterns and sculptures create a jaw-dropping scene, bringing the visitors a fantastic visual experience.
Prev Button
Next Button