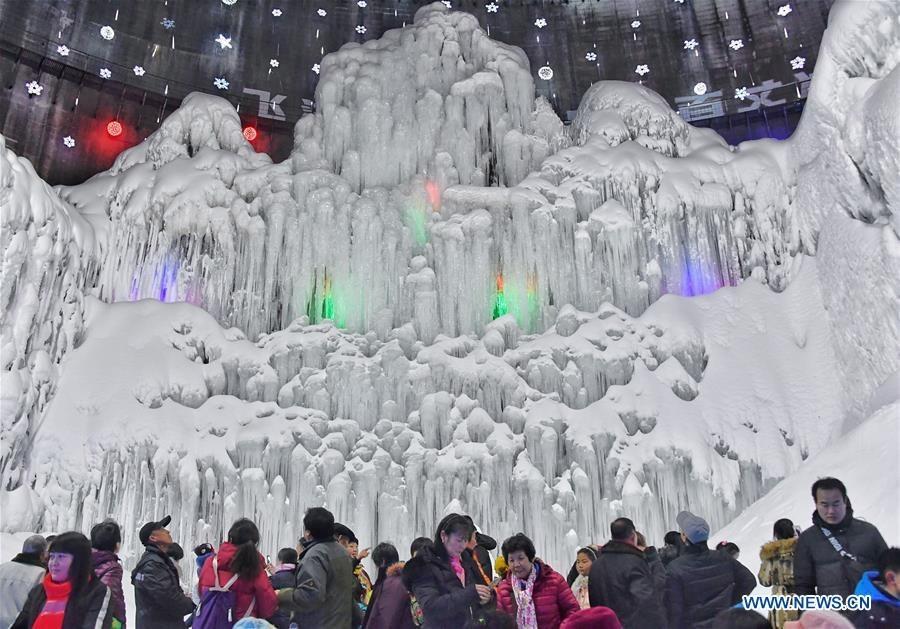 The iced waterfall in the Longqing Gorge (Photo/Xinhua)
In the next two months, visitors to the festival will be treated to a wide range of scenic feasts, including ice lanterns, ice carving and snow sculptures. If you don't get to travel farther north to the Ice and Snow World in Harbin, northeast China's Heilongjiang Province, Longqing Gorge could be the best choice.
The Longqing Gorge is a 7-meter long ravine passed by the Gucheng River and is sometimes called the "Little Three Gorges" of the Yangtze River. It has been hosting the Ice Lantern Festival since 1986.
Though the themes differ each year, the one sight that is never to miss is the iced waterfall that towers 70 meters in height.
Prev Button
Next Button