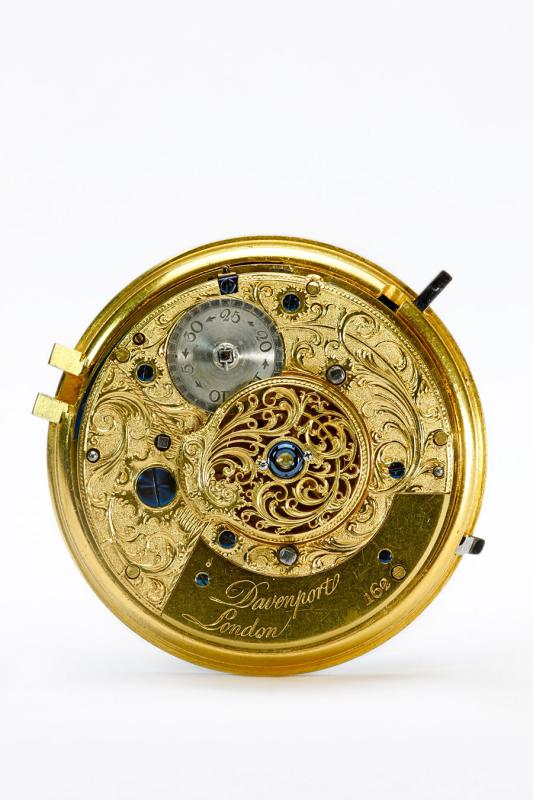 An antique timepiece movement from the Palace Museum is one of the highlights of the joint project.(Photo provided to China Daily)
"I really admire Swiss artisans' diligent attitude," Wang says, recalling his two-month stay at the Cartier workshop in La Chaux-de-Fonds last year. "The basic techniques of both sides are quite similar. It's an interesting dialogue between the two cultures."
Wang jokes that he had little to do in rural Switzerland's Jura Mountains other than being fully emerged in work.
Through this documentary film, Li says she hopes to "showcase the craftsmanship represented by watchmaking artisans as they revive the spirit and historical memory of antique timepieces".
The Palace Museum, also known as the Forbidden City, was imperial China's seat of power from 1420 to 1911. Several emperors of the Qing Dynasty (1644-1911) were big fans of Western clocks and watches. Consequently, many luxurious timepieces were ordered from Europe, mainly Britain and France.
The museum, which houses more than 1,500 antique timepieces, is generally considered to have the world's best horologic collection from the 18th to 19th centuries.
The six timepiece movements taken to La Chaux-de-Fonds-all with British origins-belong to two pairs of clocks and two pocket watches.
Prev Button
Next Button