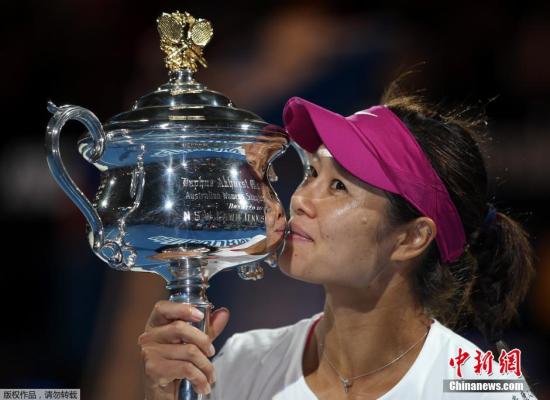 Li Na (File photo)
After creating history by becoming the first Chinese and first Asia-born player to win a grand slam singles title, Li Na set another record of becoming the first Asian-born player to be enlisted into the prestigious International Tennis Hall of Fame in Newport, Rhode Island, on Saturday.
The retied Chinese tennis great was two-time Grand Slam champion and former world No. 2. Her first singles title in a major came at the 2011 French Open, and the second in 2014 Australian Open. She also collected seven WTA singles titles.
She retired in 2014 at the age of 32 because of recurring knee injuries, eight months after winning that year's Australian Open and rising to a career-high No. 2 in the WTA rankings.
While speaking to media, Li said: "Exciting, nervous, of course. But, for me, it's not easy getting in the International Hall of Fame…for me, it's everything. Yeah, at least I always try my best at tennis on the court. If you try everything, I think one day for sure there will be pay back."
Ahead of her much-acclaimed induction into the highest echelon of former tennis legends, the Chinese tennis star spent part of Thursday speaking to children and conducting a clinic at a tennis club in New York City.
Li told Xinhua on Thursday that she has been dreaming of establishing a tennis school since her retirement in September 2014.
Meanwhile, she also highlighted China's recent success in world tennis and added: "For me, China's tennis is still young. They can have a lot of time to grow up."