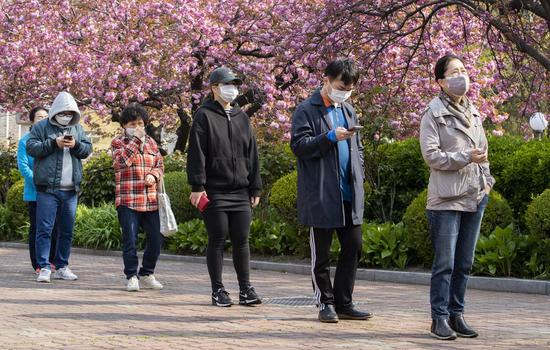 Voters stand in line with a social distance as they enter a polling station in Seoul, South Korea, April 15, 2020. (Photo by Lee Sang-ho/Xinhua)
Special: Battle Against Novel Coronavirus
No new domestic cases were reported in South Korea on Thursday for the first time since the country's infection peak on February 29, according to the Korea Centers for Disease Control and Prevention (KCDC).
The country however recorded four new cases that originated overseas.
It was the lowest daily increase in more than two months, KCDC said.
The total COVID-19 cases reached 10,765 while the death toll rose by one to 247.
In total, 9,059 people in South Korea have recovered, up 137 from a day earlier.