Special: Battle Against Novel Coronavirus
The novel coronavirus has spread across China and beyond.
March 24
Outside China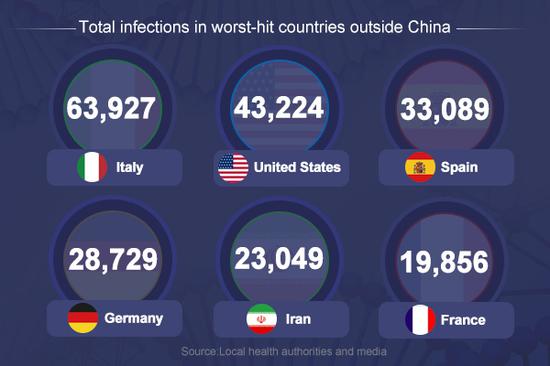 The latest figures reported by each government's health authority as of March 23, 2020.
- Global confirmed cases reach 332,930, 14,510 deaths -- WHO
- Italy registers 63,927 coronavirus cases, day-to-day slowdown of deaths
- U.S. stocks plunge despite Federal Reserve's expansion of programs intended to stabilize financial markets and keep credit flowing
- Portuguese PM wants EU plan to support virus-battered economy
China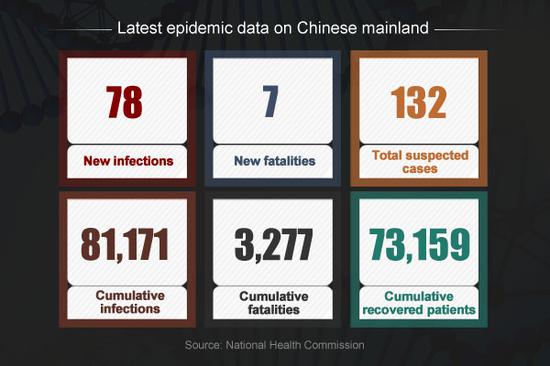 Latest data released by National Health Commission by midnight, March 23, 2020.
- Chinese mainland reports 78 new infections of COVID-19 on March 23, with 74 being imported cases; 7 new deaths,all in Wuhan of Hubei
- Wuhan reports 1 new COVID-19 case in six days