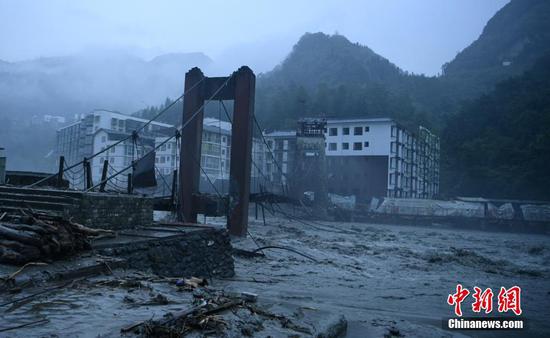 A suspending bridge is damaged by rain-triggered mudslides in Wenchuan, Sichuan Province, Aug. 20, 2019. (Photo/China News Service)
At least seven people were killed, six injured and 24 people are missing after multiple mudslides hit Aba Tibetan and Qiang Autonomous Prefecture, southwest China's Sichuan Province, local authorities said on Tuesday.
The evacuation and rescue mission is ongoing.