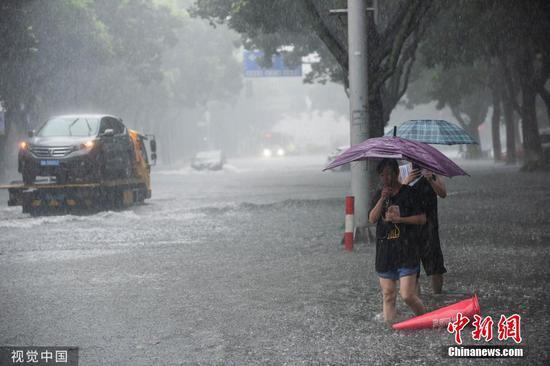 Super typhoon Lekima causes storm in Zhejiang Province, Aug. 10, 2019. (Photo/VCG)
Super typhoon Lekima has killed at least 13 people in east China's Zhejiang Province, local authorities said on Sunday, with another 16 people missing.
Typhoon Lekima made landfall near the city of Wenling at around 1:45 a.m. BJT on Saturday, with wind speeds reaching 52 meters per second at its center, according to China's National Meteorological Center.