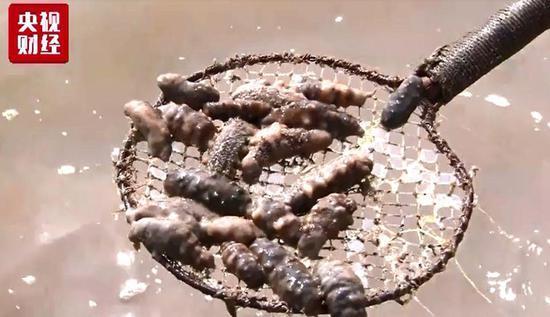 Dead bodies of sea cucumbers. (Photo/CCTV)
Global warming might accelerate the expansion of dry lands in northern China, according to recent Chinese research.
Led by scientists from Xinjiang Institute of Ecology and Geography, the research quantified the degree of desertification in northern China under global warming in the future.
Using a climate estimation model, scientists investigated the spatiotemporal features of evapotranspiration, a main influence of desertification, in sandy areas in northern China under global warming scenarios of 1.5 and 2 degrees Celsius.
Results showed a growing trend of evapotranspiration in this region. The research projected that the area of sandy land in northern China will increase at a rate of 27 square kilometers per decade under global warming of 2 degrees Celsius during the years between 2040 and 2059.
The research may provide reference for desertification control in the area. It was published in the journal Science of the Total Environment.