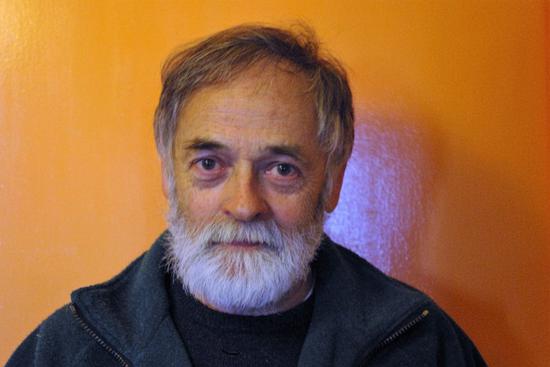 This undated photo shows a portrait of French writer Maxime Vivas. (Xinhua)
Special: Xinjiang
"There was a media rampage against me, but not against my book on Xinjiang," French writer Maxime Vivas has said during a video dialogue with e-celebrities from Xinjiang.
Having visited Xinjiang "from one end to the other" and "seen a lot of things" during his trips, Vivas recounted what he saw in a book entitled "Uygurs, to put an end to fake news," which was published in France last December.
SMEARING XINJIANG TO HINDER CHINA'S DEVELOPMENT
"Why the Western media never question the testimony about Xinjiang," asked Aytunam Ablikim, a vlogger from south Xinjiang's Hotan City. A vlog of her and her mother making a dress in a tailoring shop has been described as "forced sewing" by Western media.
Vivas said that some Western media outlets have made up lies, maliciously discredited Xinjiang, and used propaganda as a weapon to hinder China's progress.
"I visited factories, schools, and farms (in Xinjiang). I saw a huge difference between what I saw there and what the French media said," answered the 79-year-old author.
"Media talk a lot about Xinjiang, but a lot of French people know nothing about it, (they) don't even know its captial city," Vivas said, adding that before he visited Xinjiang, he knew little about it.
Noting that in the media battle, the truth always lags behind the lie, he warned that "you just have to be patient and above all never let yourself go down to their level."
"Over time, we'll win" and the truth will come out, the writer said, adding that some intellectuals are starting to dismantle the lie of genocide in Xinjiang.
Jeffrey D. Sachs, director of the Center for Sustainable Development at Columbia University, and William Schabas, professor of Law at Middlesex University, London, recently published an article "The Xinjiang Genocide Allegations Are Unjustified" on Project Syndicate.
Surprised by the rapid changes in Xinjiang, the French writer encouraged young people to share their daily lives on social networks to show the true face of Xinjiang.