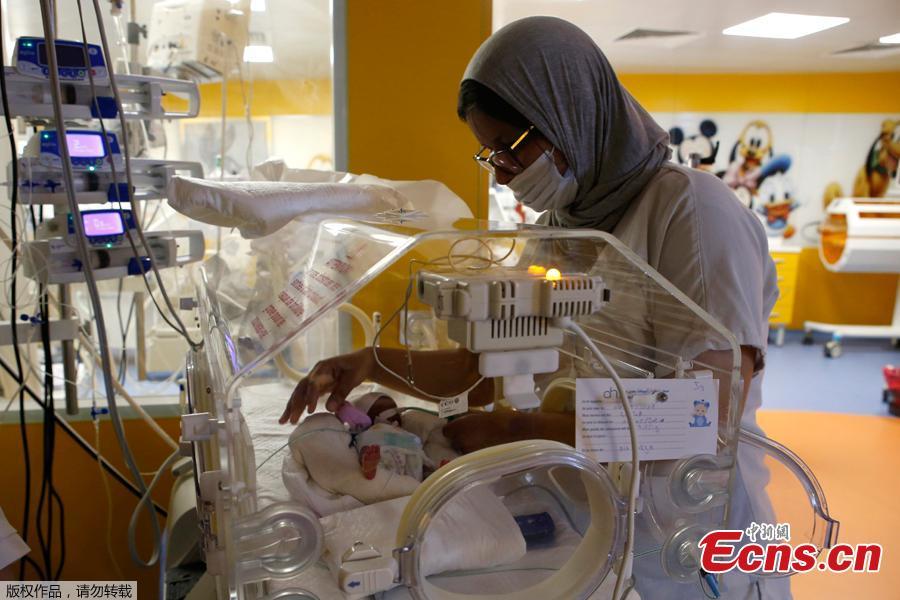 A Moroccan nurse takes care of one of the nine babies protected in an incubator at the maternity ward of the private clinic of Ain Borja in Casablanca, Morocco, Wednesday, May 5, 2021. (Photo/Agencies)
Halima Cisse, 25, gave birth to the nonuplets by caesarean section Tuesday in Morocco after being sent there for special care.
A woman who had eight babies in the U.S. in 2009 holds the Guinness World Record for the most children delivered at a single birth to survive.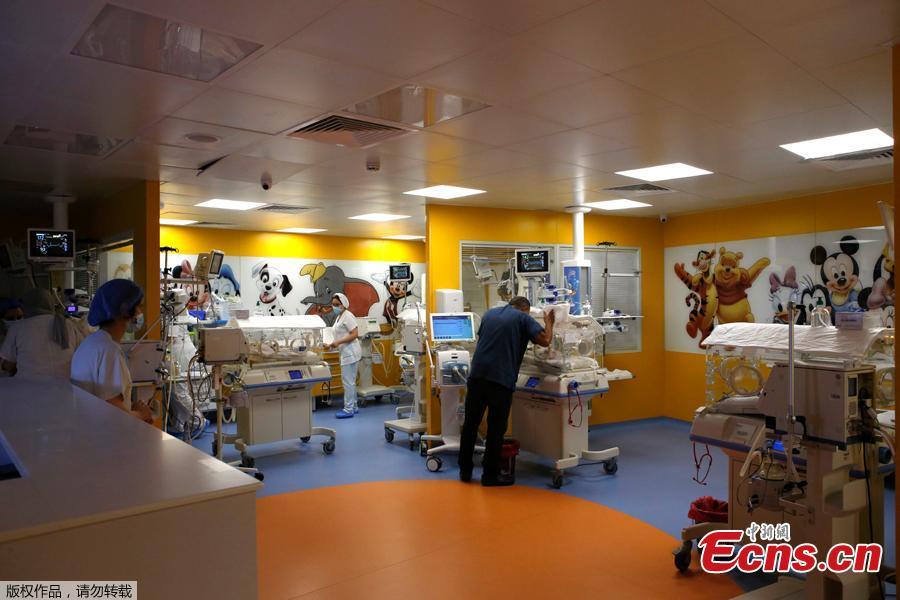 A general view of the premature infant ward where are the nine babies at the maternity ward of the private clinic of Ain Borja in Casablanca, Morocco, Wednesday, May 5, 2021.(Photo/Agencies)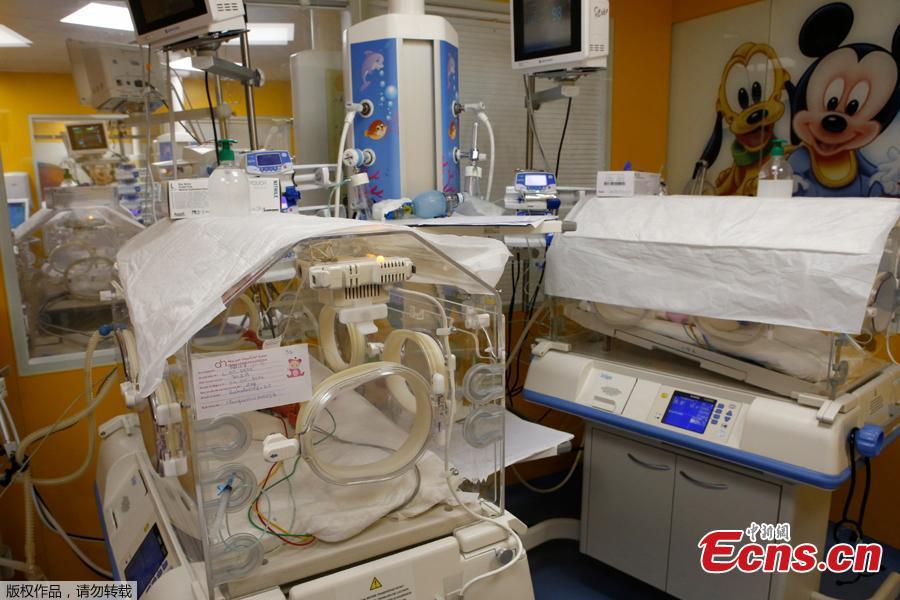 One of the nine babies rests in an incubator at the maternity ward of the private clinic of Ain Borja in Casablanca, Morocco, Wednesday, May 5, 2021. (Photo/Agencies)