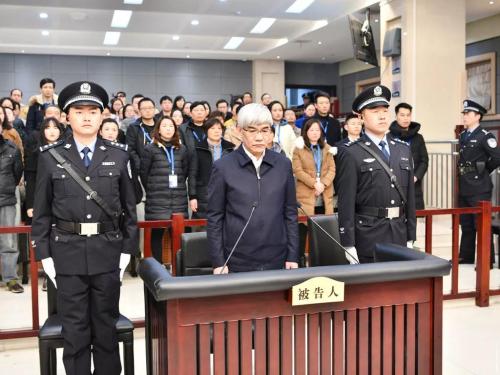 Li Yihuang, former vice governor of east China's Jiangxi Province, was sentenced to 18 years in prison Tuesday for taking bribes.
He was also fined 2.2 million yuan (327,000 U.S. dollars), according to the the Intermediate People's Court of the city of Anqing in Anhui Province.
The court found that between 2004 and 2017, Li took advantage of his various positions including copper company executive and vice provincial governor to benefit others in business cooperation, stock right transfers, project contracting and job adjustments.
In return, he accepted money and property worth more than 51.19 million yuan personally or through others.
During 2011 to 2014, Li took advantage of his posts to embezzle public assets worth more than 2.68 million yuan.
The court also found that Li misappropriated over 147.3 million yuan of public funds for his relatives to make profits from March 2013 to May 2016.
In 2008, Li violated regulations to seek profits for others, causing the losses of more than 20.87 million yuan of state-owned assets, according to the court verdict.
The court said Li had received a lenient sentence, given that he confessed to his crimes, showed repentance and was cooperative in returning all his illegal gains.