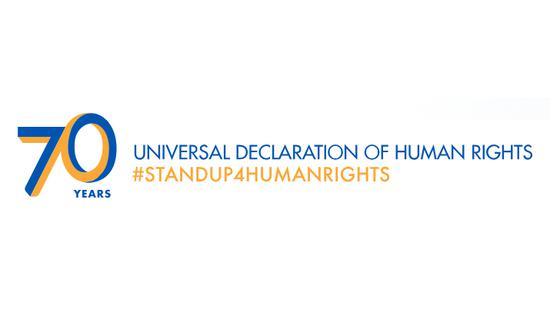 Screenshot from official website of the United Nations.
Chinese President Xi Jinping urged China to keep to the path of human rights development suited to national circumstances in a letter sent to the symposium on the 70th anniversary of the Universal Declaration of Human Rights (UDHR), which was held on Monday in Beijing.
As time goes by, the process of human rights is improving, the president said, adding that China adheres to the combination of the universal principle of human rights with contemporary realities, follows a development path which suits its national conditions, and practices human rights with a people-centered notion.
Xi believed that leading a happy life is the most important human right.
People are living a peaceful, free and happy life, free from war, displacement or terror, he added.
Xi called for an improvement of human rights in areas such as the economy, politics, society, culture and environment, stressing to maintain social justice and promote the all-round development of people.
Meanwhile, he hailed human rights researchers in China those who keep pace with the times, and contribute to the diversity of human civilization and the development of human rights.