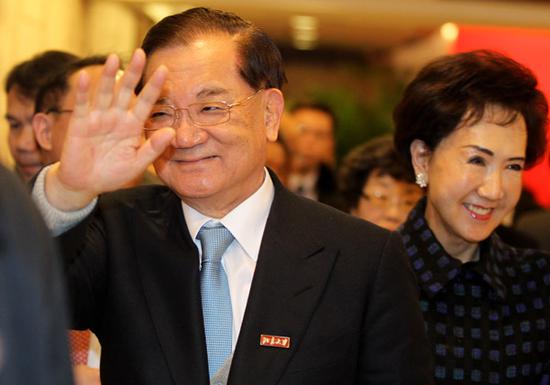 File photo shows Kuomintang Honorary Chairman Lien Chan leaves Peking University with his wife Lien Fang-yu during their visit in Beijing in 2014. (Photo/China Daily)
Lien Chan, former chairman of the Chinese Kuomintang, will lead a delegation from Taiwan to Beijing from July 12 to 14, a mainland spokesperson said on Friday.
After visiting Beijing, the delegation will head to Liaoning, Jilin and Zhejiang provinces, said An Fengshan, spokesman for the State Council Taiwan Affairs Office.
Lien is also chairman of a foundation on cross-Straits peaceful development.