Special: 40YearsOfReform
China has established 12 free trade zones (FTZ) over the past five years. As pioneers of the government's reform in investment, trade and duty transformation, the FTZs have created innovative mechanisms, becoming role models of China's reform and opening up in the new era.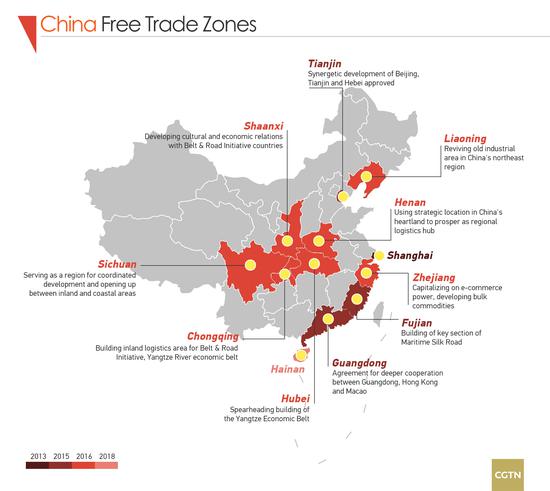 China established its first pilot FTZ in Shanghai in September 2013. It covers a total area of 28.78 square kilometers, including the Waigaoqiao Bonded Area, Waigaoqiao Free Trade Logistics Park, Yangshan Free Trade Port Area and Pudong Airport Free Trade Zone, serving as a new testing ground for China's reform and opening up.

China rolled out a plan for building its southern island province of Hainan into a pilot free trade zone in October.
The plan explicitly states that Hainan FTZ's key areas for reform will focus on its specialty industries such as tourism, information, agriculture, marine economy, and the modern service economy.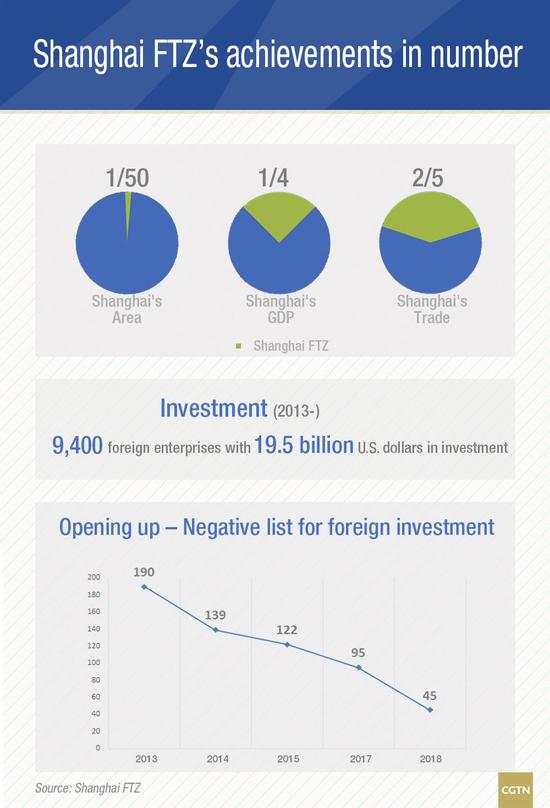 Major steps will be taken by 2020, laying a solid foundation for the building of the Hainan free trade port.