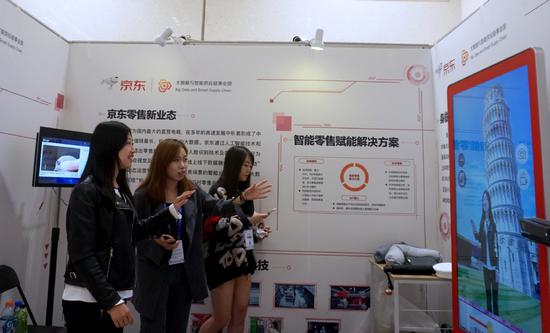 a
Liu Qiangdong, the billionaire founder and CEO of Chinese e-commerce giant JD, is struggling to reassure investors of his company's prospects after the online retailer posted weaker-than-expected third-quarter sales.
During his first investor conference call since his arrest in the United States on Tuesday, Liu said he would shift his focus to concentrate on strategy, team and culture and new businesses, letting his subordinates handle mature businesses.
"Personally, I will focus more on new businesses," Liu said. "For mature businesses, our team can handle that."
JD is facing tougher competition from its rivals including Alibaba Group Holding Ltd and Pinduoduo Inc and additional competitive pressure as it expands its presence in Southeast Asia. Net revenue for the third quarter reached 104.8 billion yuan ($15.1 billion), an increase of 25.1 percent year-on-year, while its net profit for the quarter jumped to 3 billion yuan, from 1 billion yuan a year earlier.
Previously, analysts polled by financial data and analytics firm FactSet had estimated that JD would report revenue of 106.09 billion yuan and 1.1 billion yuan profit in the third quarter.
Moreover, the number of its annual active customers fell by 8.6 million between June and September to 305.2 million, the first decline for the company since it listed shares in New York in 2014.
JD's American depositary receipts fell 8.42 percent to close at $21.11 in Nasdaq trading on Monday.
Liu emphasized that JD has invested heavily in research and development this year, which witnessed an increase of 88 percent year-on-year in the first nine months of 2018.
"Our net profitability position will be better next year. We will grow faster than the industry average, improve our gross profit and net profit, and gain more market share next year," Liu said, adding that revenue from technology would also have a good performance in 2019 after years of investment in R&D.
During the call, Liu did not comment on his arrest or the rape allegations in the US more than two months ago. Sidney Huang, chief financial officer of JD, claimed this issue was not expected to have a material impact on the company and declined to comment further.
Huang said JD would continue its disciplined strategy of investing in key technologies as it focuses on optimizing operations and driving economies of scale over the coming quarters.
"Liu's incident in the US has no direct impact on the overall performance of the company, as consumers pay more attention to the quality and value of products sold on the e-commerce platform," said Chen Tao, an analyst with Beijing-based consultancy Analysys.
Chen emphasized that the business growth of Chinese online retailers has slowed down, and for JD, the penetration rate in first and second-tier cities is high, or close to saturation, so it should seek new growth engines and pour more resources into smaller cities and rural areas.