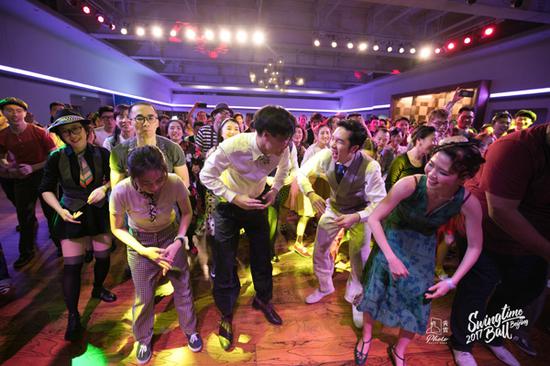 (Photo provided to China Daily)
"We created shapes with our choreography. We talked about the footwork.
"It brought me back to happy university memories."
Yu then felt a visceral need to dance, although he wasn't really a natural.
He regularly watched online videos, attended classes at different studios and participated in balls.
Zeng eventually persuaded him to become a full-time teacher.
Beijinger Yi Ran likewise left an accounting job to work at Zeng's studio.
She was a vocal and bassist in a rock band in college, but it was disbanded before her graduation, which left her longing for fun.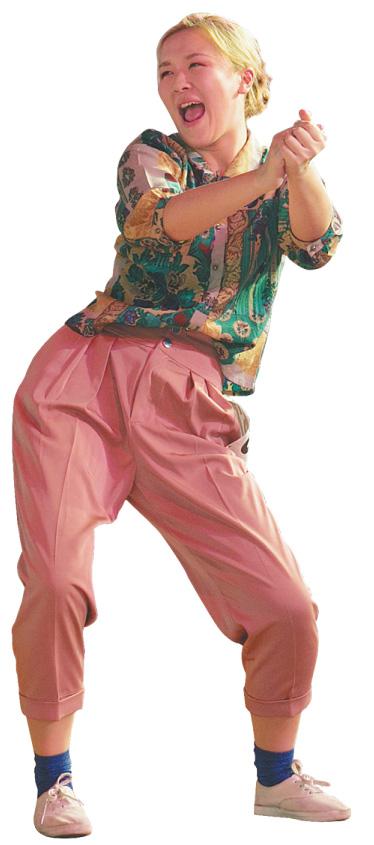 Yi Ran, 25, an accountant-turned-dancer, has discovered a lifelong passion for swing dance. (Photo provided to China Daily)
She came across a swing dance showcase at a vintage-garment market in 2014, where she was lured by the expressive art form that engaged the lead dancer and partner, while bouncing, spinning and lifting them through the world of jazz music.
She started attending swing classes soon after that. "The one hour I spent in the ballroom for each swing class was a precious break for me out of routine work," Yi says.
The 25-year-old Capital University of Economics and Business graduate applied in 2015 to work as an administrative officer to assist with brand promotion and student enrollment, and became a dance instructor a year later.
She has continued digging deeper into swing culture.
Yi has collected online reference materials and visited overseas destinations for swing enthusiasts, such as Sweden, France and the US.
She has met such foreign veterans as dancers who worked with legendary US lindy hopper, Frankie Manning.
She also met her boyfriend at one event.
Eventually, one of her dance partners became her romantic partner, in another sign that swing is finding and creating a new romantic appeal across China, in every sense.