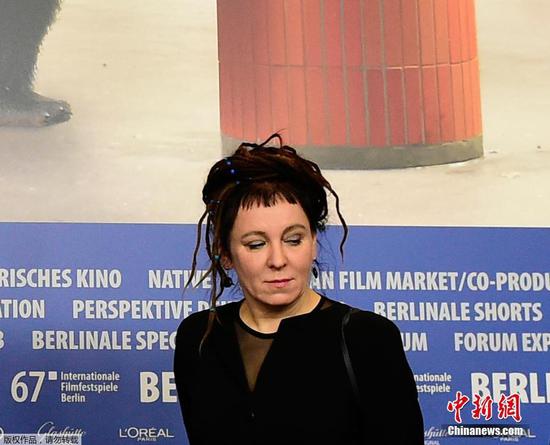 n this file photo taken on February 12, 2017 Polish author Olga Tokarczuk attends the press conference for the film "Pokot" (Spoor) in competition at the 67th Berlinale film festival in Berlin. (Photo/Agencies)
Polish author Olga Tokarczuk and Austrian author Peter Handke won the Nobel Prize in Literature for 2018 and 2019 respectively, the Swedish Academy announced in Stockholm on Thursday.
"The Nobel Prize in Literature for 2018 is awarded to the Polish author Olga Tokarczuk 'for a narrative imagination that with encyclopedic passion represents the crossing of boundaries as a form of life,'" announced Mats Malm, permanent secretary of the Swedish Academy.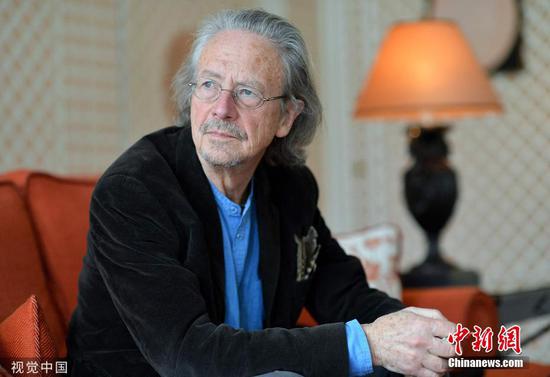 File photo of Austrian writer Peter Handke. (Photo/VCG)
"And the Nobel Prize in Literature for 2019 is awarded to the Austrian author Peter Handke 'for an influential work that with linguistic ingenuity has explored the periphery and the specificity of human experience,'" said Malm.
Malm said he was able to reach both laureates and they "both said will come to the ceremonies in December."
Anders Olsson, chair of the Nobel Committee and Academy member, told Xinhua that the prize amount is 9 million Swedish krona (about 1 million U.S. dollars) to each laureates.
Due to a sexual assault scandal, the Swedish Academy last year did not announce the Nobel prize in literature for 2018.