(ECNS) -- China's high-level opening up and engagement in cooperation will not only benefit China but also provide more market opportunities, investment possibilities and growth potential to the rest of the world to speed up the world economic recovery, said Denis Depoux, global managing director of Roland Berger, while giving an exclusive interview with China News Network.
Despite the short-term challenges, we still believe that China's key fundamental remains strong and unique, compared to many other markets in the world, said Depoux.
China has set the tone for the next five years, emphasizing "higher-quality" growth and the need for national self-sufficiency, which might absorb foreign investment to advanced manufacturing, higher-quality services, high-tech, energy conservation and environmental protection, which will serve the goals of China's future development, said Depoux.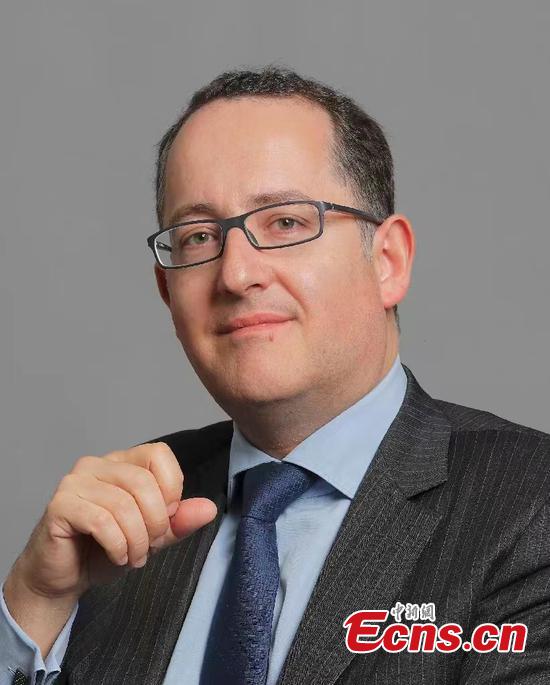 Denis Depoux, global managing director of Roland Berger. (Photo provided to Ecns.cn)
This trend can be seen from the foreign direct investment in China this year. Foreign investment in China saw rapid growth to reach 892.7 billion yuan (about 123.2 billion U.S. dollars) in the first eight months, an increase of 16.4 percent from the same period in 2021, he added.
With escalating geopolitical tensions and rising uncertainties in the global environment, such as the energy crisis in Europe spreading globally, China's key fundamental remains resilient with huge market potential, said Roland Berger's director.
We believe that for most foreign companies in China, the opportunity cost to leave, scale down or even freeze investment in the medium term is too big to face, yet shareholders and stakeholders' concerns as well as operational issues going forward need to be well addressed through measures like regionalization, supply chain diversification etc, Depoux noted.
Foreign enterprises have been and will hopefully remain a key contributor to the Chinese industrial modernization drive, particularly in sectors like industrial automation, robotization, digitization, where multinationals have strong positions globally. These companies will continue to serve the Chinese market and will benefit the modernization of industrial supply chains, Depoux said.