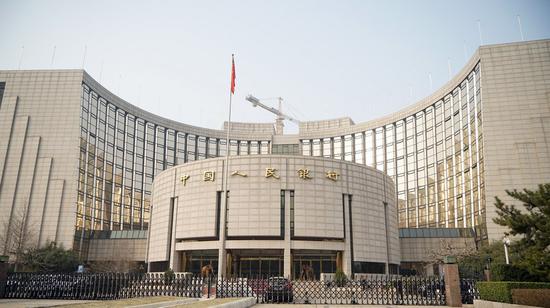 Photo shows the headquarters of the People's Bank of China in Beijing, capital of China. (Photo/Xinhua)
(ECNS) -- China's central bank, the People's Bank of China (PBOC), has issued bills worth 5 billion yuan (about $785.5 million) with a bid-winning rate of 2.6 percent in the Hong Kong Special Administrative Region (HKSAR) on Tuesday.
The bills will mature in six months, according to the PBOC.
The issuance was well-received by overseas investors, including institutional investors such as banks, funds and international financial organizations from the U.S., Europe and Asia, said the PBOC.
The total bid amount has reached approximately 22 billion yuan, about 4.4 times the amount of issuance, which reflects the strong attractiveness of RMB assets for overseas investors, as well as the confidence of global investors in the Chinese economy, the PBOC said.
The bank has established a standard mechanism for issuing central bank bills in the HKSAR.