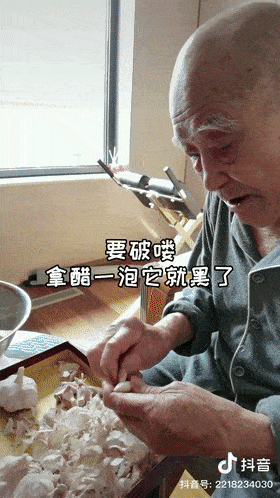 Granpa Xu makes a dish.
(ECNS) -- Cooking videos made by centenarian Grandpa Xu have attracted more than 230,000 followers on China's short video platform Douyin.
Grandpa Xu has been sharing his cooking skills online for more than a year. His first video taught people how to make traditional Beijing cuisine and attracted more than a million views.
Xu made the acquaintance of a chef at a famous Beijing restaurant when he was young. Xu was resilient and diligent, which persuaded the chef to teach the young man to cook. Xu gradually became a member of the chef's team.
After retirement, Xu became a source of joy for his family. His youthful memories always attracted them to listen with keen pleasure.
The idea of recording his humorous stories then came to his family. They never expected that the first video would attract more than one million views.
After a family discussion, Xu began to upload his cooking videos on Douyin. His humorous talk, meticulous teaching, and wonderful stories attracted many followers.
Xu said he is glad to see that people enjoy the videos, and his relatives and friends began to join the project.
He said he will keep updating his Douyin account and hopes that old people like him will also record their lives via video.