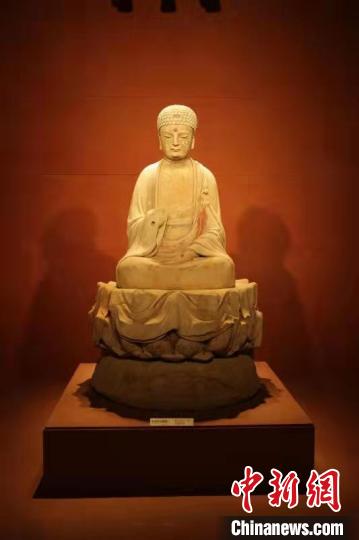 The cultural relic that will be showcased at the National Museum of China. (Photo/China News Service)
(ECNS) -- Eighty-two sets of cultural relics including a statue of Buddha Shakyamuni, the treasure of The Art Museum of Dazu Rock Carvings of Chongqing, will be on display from Sept. 17 to Nov. 17 at the National Museum of China in Beijing.
The Dazu Rock Carvings are a series of Chinese religious sculptures and carvings established in the early years of the Tang Dynasty (618-907) that became prosperous in the Song Dynasty (960-1279). The rock carvings were included in the World Heritage List on Dec. 1, 1999, becoming one of the eight grotto heritages on the list.
The exhibition covers an area of 1,000 square meters and cultural relics to be displayed include 66 stone cultural relics from the Song to Qing dynasties. Relics such as the statue of Buddha Shakyamuni, the Guanyin statue, censer and 3D-printing replicas will also be exhibited.
The two-month long exhibition will be open to the public for free.