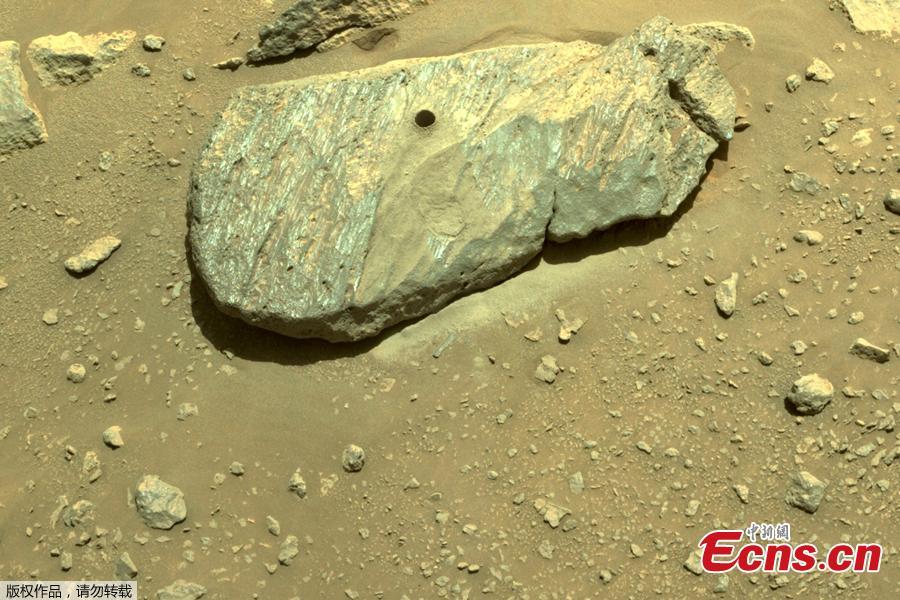 This Sept. 1, 2021 image shows the hole drilled by the Perseverance rover during its second sample-collection attempt in Mars' Jezero Crater. (Photo provided by NASA)
A key objective for Perseverance's mission on Mars is astrobiology, including the search for signs of ancient microbial life.
The rover will characterize the planet's geology and past climate, pave the way for human exploration of the Red Planet, and be the first mission to collect and cache Martian rock and regolith.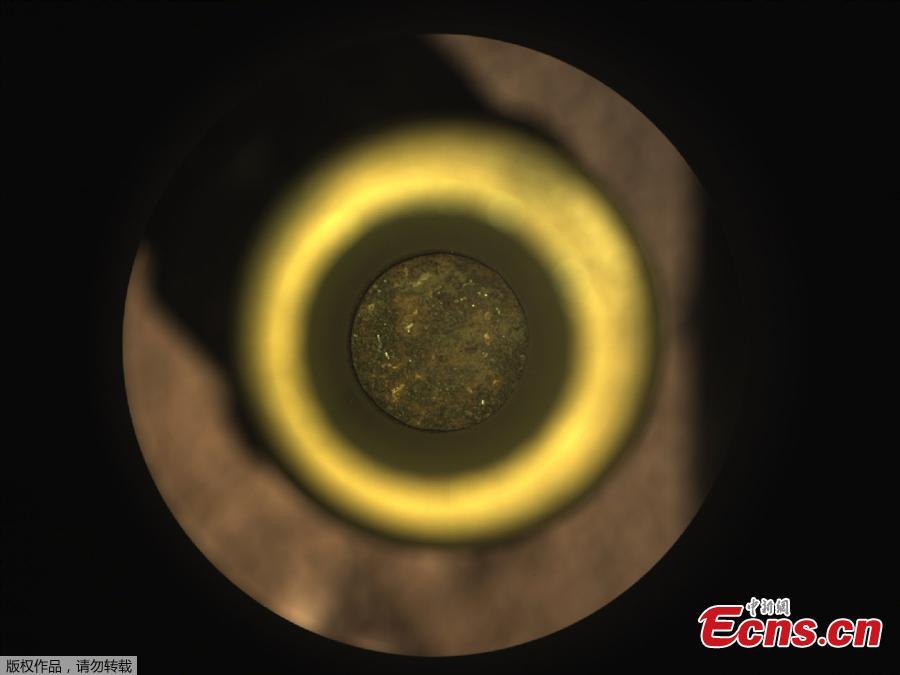 This sealed titanium sample contains Perseverance's first cored sample of Mars rock. The rover's Sampling and Caching System Camera captured this image.(Photo provided by NASA)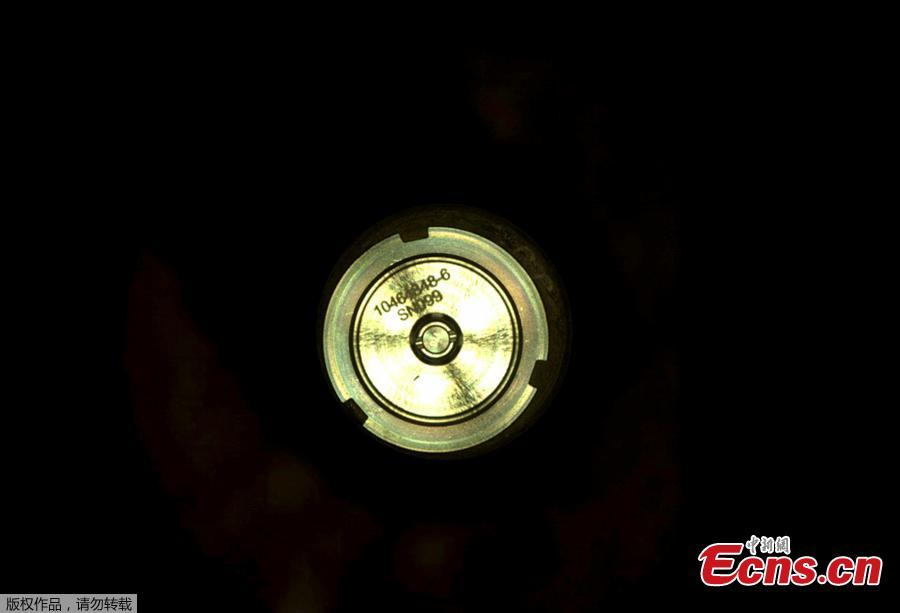 This sealed titanium sample contains Perseverance's first cored sample of Mars rock. The rover's Sampling and Caching System Camera captured this image.(Photo provided by NASA)