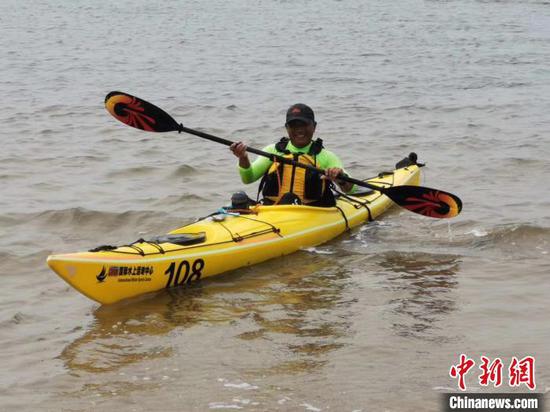 Chinese explorer Yang Jianxin. (Photo/China News Service)
(ECNS)—Chinese explorer Yang Jianxin, 51, crossed Bohai Sea alone inside a kayak on Tuesday.
He embarkked from Dongying, Shandong Province and arrived at Tangshan Jinsha Beach of Hebei Province after 27 hours, without stopping to rest.
It is said the 97-nautical mile kayaking journey consumes the same energy reserves as running four marathons.
Yang completed a 32-day solo expedition around Chinese seas in 2017 on his sailboat named Tangshan Hao, the country's first such successful challenge.
With no fear of the sea, he described his solo tour as "romantic."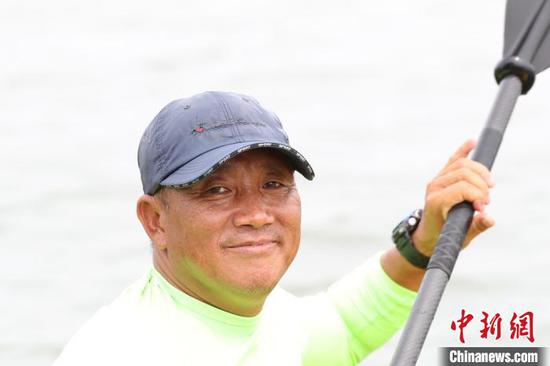 Chinese explorer Yang Jianxin. (Photo/China News Service)