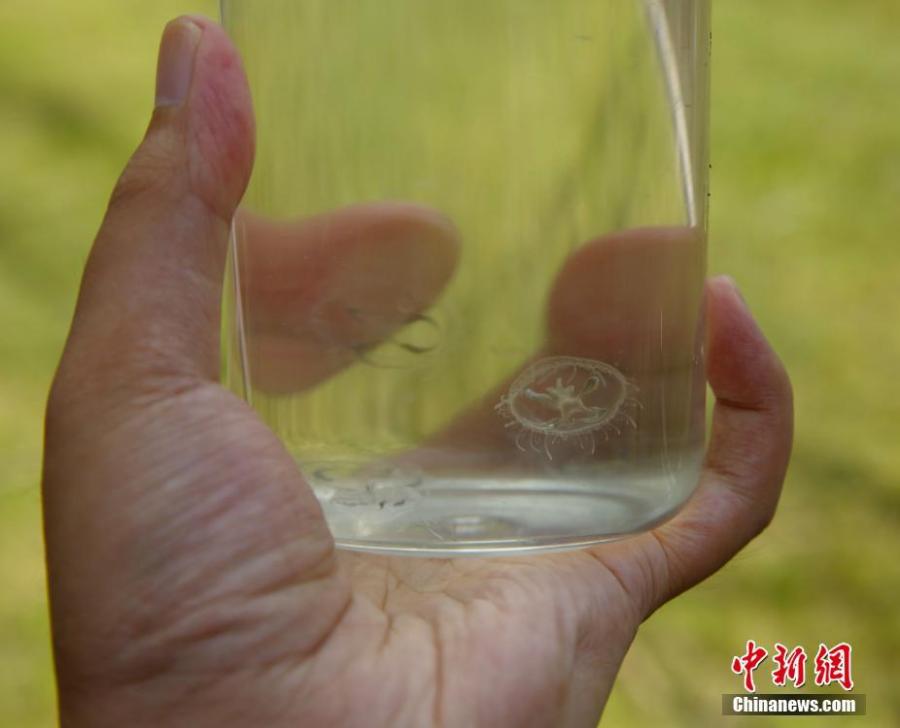 Dozens of thumb-sized free-swimming animals with 1.5 to 2.5 mm in diameter were discovered in a well by local people in Wuzhishan, Hainan Province, July 27, 2020. The oyster white, transparent animals with umbrella-shaped bells and trailing tentacles look like peach blossoms submerged in the water. (Photo/China News Service)
Freshwater jellyfish or Craspedacusta sowerbyi are endangered and rare, and belong to the Phylum Coelenterata.
Freshwater jellyfish, which resemble transparent peach blossoms, are considered to be "living fossils." Scientists believe the species has existed relatively unchanged for 1.5 billion years.
The endangered creatures are highly sensitive to changes in the environment, only able to survive in unpolluted waters and at temperatures between 35 and 20 C.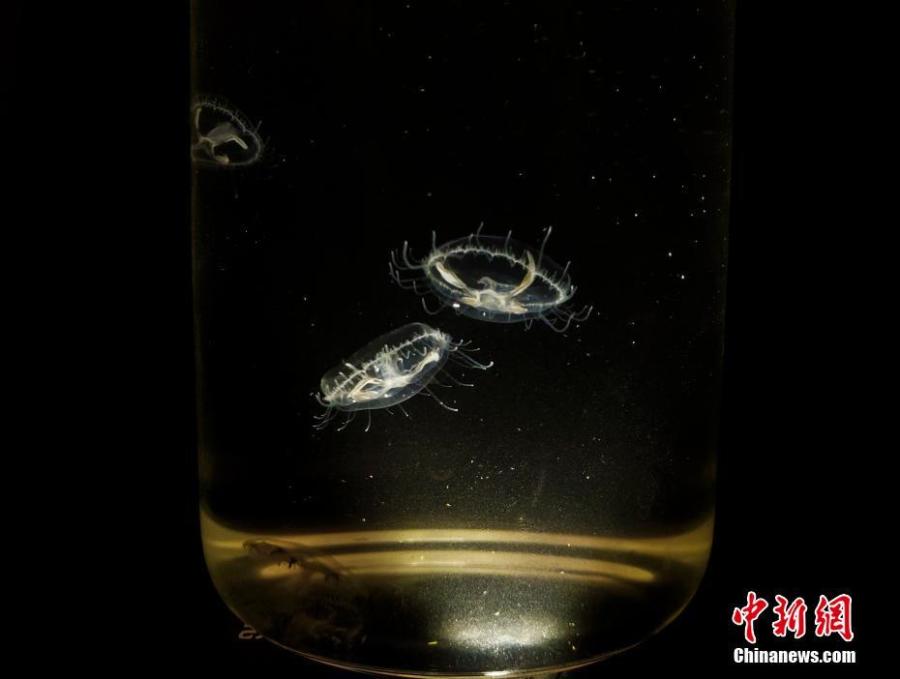 Dozens of thumb-sized free-swimming animals with 1.5 to 2.5 mm in diameter were discovered in a well by local people in Wuzhishan, Hainan Province, July 27, 2020. The oyster white, transparent animals with umbrella-shaped bells and trailing tentacles look like peach blossoms submerged in the water. (Photo/China News Service)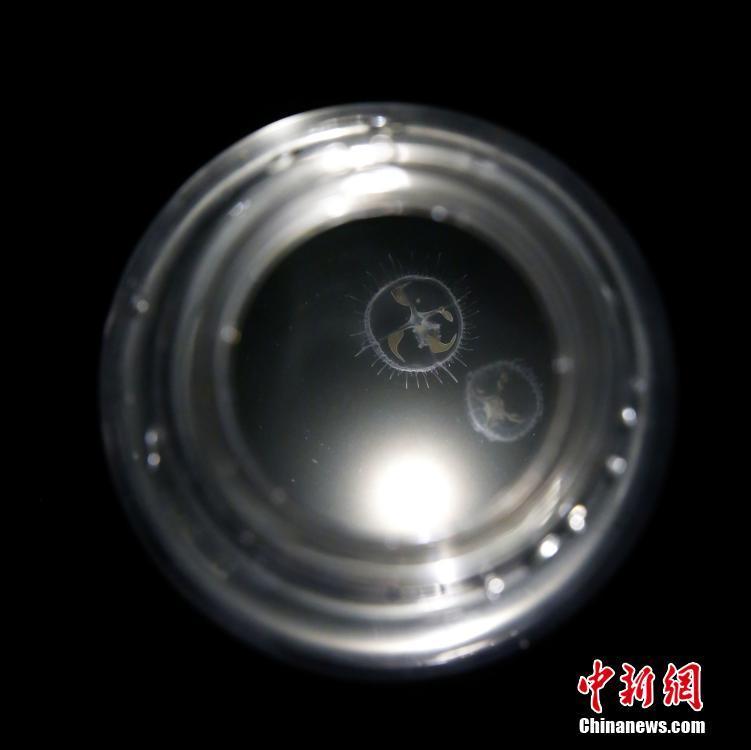 Dozens of thumb-sized free-swimming animals with 1.5 to 2.5 mm in diameter were discovered in a well by local people in Wuzhishan, Hainan Province, July 27, 2020. The oyster white, transparent animals with umbrella-shaped bells and trailing tentacles look like peach blossoms submerged in the water. (Photo/China News Service)