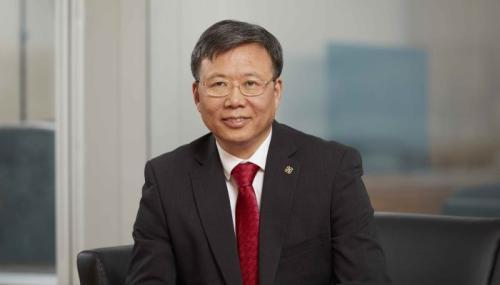 Teng Jin-guang, president of Hong Kong Polytechnic University (PolyU) . (Photo / Official website of PolyU)
(ECNS) -- Teng Jin-guang, president of Hong Kong Polytechnic University (PolyU), has announced plans to open a new campus in the Guangdong-Hong Kong-Macao Greater Bay Area.
At PolyU's degree awards ceremony on Sunday, Teng said the university would further promote education, research and innovation in the frontiers of science and technology.
He noted that PolyU enjoys a solid foundation and globally recognized rankings in emerging technologies such as artificial intelligence, data science, robotics, new materials and biotechnology.
PolyU will launch new courses related to those areas and establish interdisciplinary research institutes to meet global needs, said Teng.
The university president said the Greater Bay Area offers a large market and booming S&T growth with PolyU able to play an important role in local development by contributing to economic and social expansion, bringing new opportunities to the young generation.
Teng hoped PolyU's new graduates could seize the opportunity, construct a good future plan and shoulder their social responsibility.
The Greater Bay Area includes Hong Kong and Macao along with nine cities in Guangdong Province. Covering 56,000 square kilometers, it had a combined population of some 70 million people and a gross domestic product of about 10 trillion yuan (1.48 trillion U.S. dollars) in 2017.