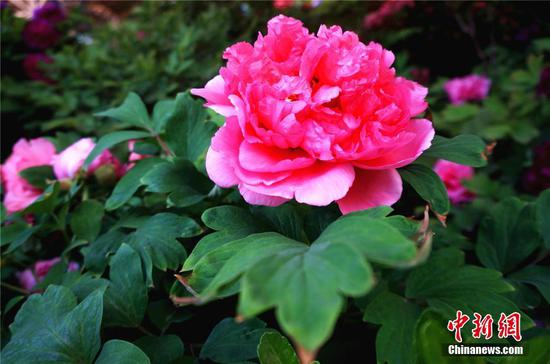 Peonies blossom at a garden in Luoyang, Henan Province, April 13, 2019. (Photo/China News Service)
(ECNS) -- A poll found that 79.7 percent of respondents favor the peony blossom as the national flower of China, according to China Flower Association, the poll's organizer.
China does not have a formally enshrined national flower. The association has collected public opinions to recommend potential flower candidates to authorities.
Among 362,264 participants in the survey, plum, orchid and lotus blossoms ranked behind the peony, accounting for 12.3 percent, 2.48 percent and 1.89 percent, respectively.
Other flowers selected by respondents included the chrysanthemum, Chinese rose, camellia, sweet-scented osmanthus, azalea, and daffodil, but they all fell below 1 percent.
The peony blossom is a traditional floral symbol of China and long a darling of the literati. It is also known as the "flower of riches and honor" and "king of the flowers."
The flower has a history of more than 4,000 years and was the national flower during the Tang Dynasty (618-907), CFA said on its website.