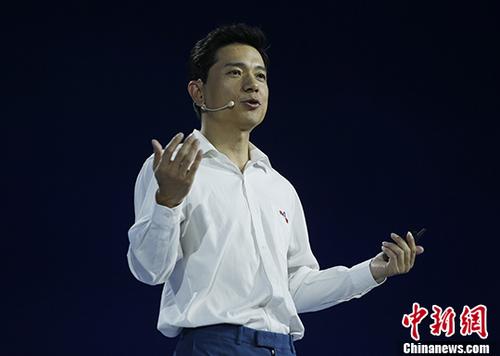 Baidu CEO Robin Li. (File photo/China News Service)
(ECNS) - Baidu CEO Robin Li is on a shortlist of nominees to become a member of the Chinese Academy of Engineering (CAE) due to his contribution to the development of search engine technology, said an official from the China Association for Science and Technology (CAST).
The official, who chose to remain anonymous, told yicai.com that CAST received the original recommendation from the Chinese Institute of Electronics and made its own nomination to the CAE.
The nomination of Robin Li for the country's most acclaimed academic title in engineering has triggered heated debate following some fraudulent medical advertising found on the major Chinese search engine he leads. But some supporters suggested Li was nominated for his role in promoting artificial intelligence in China, which now seems to be rejected by CAST.
CAE said it makes the shortlist public to solicit public opinion but that it is not the final result, which comes after further review and evaluation.
An electronics industry expert said it will become a trend to select CAE academicians from enterprises because the country wants to encourage the transfer of academic findings to actual application in technologies.