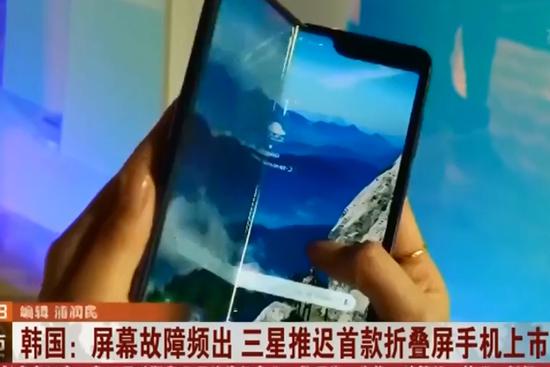 A customer shows a Galaxy Fold smartphone. (Photo/Screenshot on TV)
(ECNS) - Samsung is recalling all samples of its Galaxy Fold after early reviewers said the device's screen began to malfunction or break, Beijing Youth Daily reported on Wednesday.
The company said it would "fully evaluate feedback and run further internal tests".
Samsung wants customers to have the best experience possible and make sure its phones measure up to high standards, said the company. It did not disclose when the device will go on sale.
Samsung said it suspects the reported damage was caused by "impact on the top and bottom exposed areas of the hinge". It also said "substances" found inside one of the review devices may have affected its performance.
The company also said it will take measures to strengthen the display and give more detailed instructions to customers about the use of the protective layer, an important part of the phone that should not be pulled off.
Samsung announced the delayed release of its Galaxy Fold folding smartphone in China last Sunday.