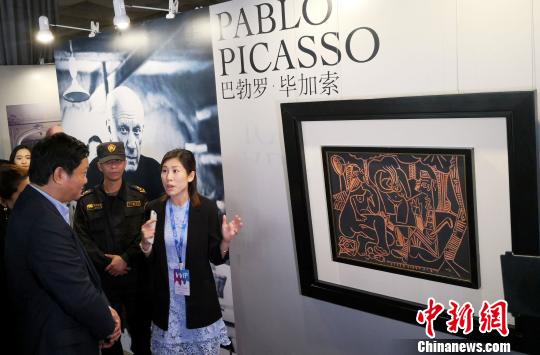 Visitors at an art exhibition in Haikou stop in front of Picasso's master piece "Luncheon on the Grass," Dec. 24, 2018. (Photo/China News Service)
(ECNS) - An international art exhibition and auction with the theme "Haikou Meets Picasso" was held at Haikou Integrated Free Trade Zone in South China's Hainan Province on Monday.
More than 40 masterpieces from Pablo Picasso were put on display and some auctioned at the event, part of efforts to build the island province into a free trade zone with a flourishing cultural industry.
Two works by the Spanish painter, titled "Luncheon on the Grass" and "Fruits from Provence," were auctioned for 34 million yuan ($4.9 million) and 30 million yuan ($4.4 million) respectively.
Jonathan Nash, a famed expert on Picasso, said the two artworks are top quality.
Picasso was said to have created 37,000 artworks in his life, including 1,885 oil paintings.
Artworks by Salvador Dali and Zao Wou-Ki, a Chinese-French painter, were also displayed at the fair. More than 30 masterpieces by Western artists were shown for the first time in China, with 20 of them placed for auction.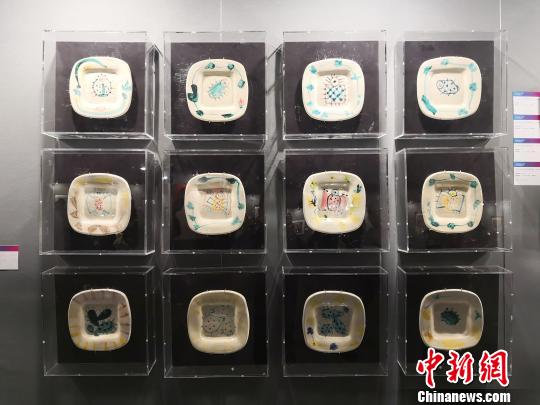 Picasso's master piece "Fruits from Provence". (Photo/China News Service)