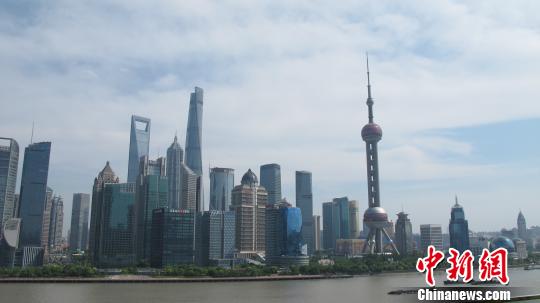 File photo of Shanghai. (China News Service)
(ECNS) - Shanghai is the most ideal city for scientific to work in China, according to a report by Shanghai Institute for Science of Science and Springer Nature released at Pujiang Innovation Forum in Shanghai.
Among 654 frontier, top-level scientists across the world in the survey, about 1.8 percent chose Shanghai as their first choice for a place to work, followed by Beijing, Hong Kong, Shenzhen and Hangzhou.
Analysis showed Shanghai's main attraction to global scientists is its remarkable innovation resources, scoring highest in terms of research funding support. Its other advantages include leading institutions, research opportunities, high-tech industries and scientific research infrastructure.
But Shanghai's performance is relatively weak in terms of income for scientists, international exchange and cooperation opportunities, and entrepreneurial environment.
The report said the younger the scientist, the more willing they are to work in different regions. Among respondents under 35, some 40 percent said they would work and live in Shanghai if there's an opportunity, while the ratio was 11 percent for scientists aged 35 to 44 and 9 percent among 45 to 54 year olds.
The survey also showed that associate professors and research scientists were most willing to change academic positions. But among those surveyed, only 8 percent of professors and postdocs would like to work in Shanghai.
Scientists in the survey generally expect that Shanghai can further enhance the degree of openness in technological innovation, provide overseas scholars with opportunities to integrate into Shanghai's science and technology innovation system and participate in the city's drive to turn into a global science and technology hub.
Among 22 innovative cities around the world, the top 5 are Boston, San Francisco (Bay Area), London, New York and Berlin. Shanghai ranks 16th.