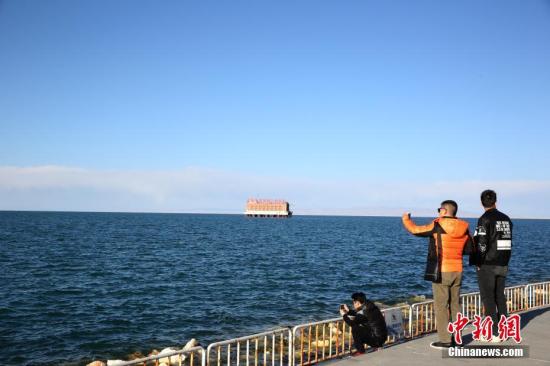 Photo taken on Nov. 1, 2017 shows Qinghai Lake, China's largest inland saltwater lake, in northwest China's Qinghai Province. (File photo/China News Service)
(ECNS) - Authorities at Qinghai Lake, the largest inland salt water body in northwestern China, have suspended activities such as sightseeing and photographing to protect the natural reserve area.
The lake's management bureau said organizations or individuals who enter the national nature reserve area without approval or damage facilities such as fences or signboards will be punished according to law.
Guides who include non-official tourist attractions in their travel itineraries will also be punished and have their information uploaded onto a management system.
Chen Dehui, director of the Qinghai Lake tourism management division, said the new regulation aims to raise awareness on ecological and environmental protection.
Chen said wedding photography agencies and self-driving tourists need to abide by the regulation and comply with requirements regarding the ecological environment.