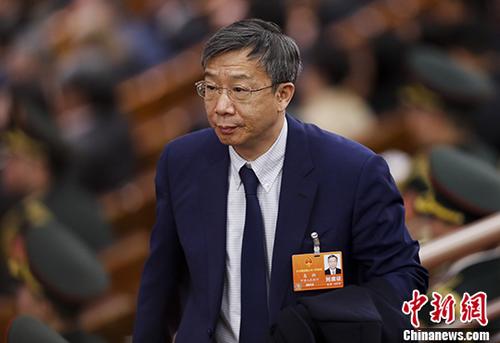 People's Bank of China (PBOC) Governor Yi Gang. (File photo/China News Service)
(ECNS) - Governor of People's Bank of China (PBOC) Yi Gang said China's financial regulators will make further opening up a priority but that doesn't mean giving up on administration.
At the Financial Street Forum 2018 on Tueday, Yi said China's financial industries have dramatically improved their strengths since reform and opening-up.
The value of assets held by China's banking sector rose to 250 trillion yuan ($39.54 trillion), the most in the world, said Yi, who added that its financial industry still has large room for further opening up.
But opening up financial markets does not mean leaving them alone, and financial authorities need to increase regulation and supervision according to the law as certain licenses are needed first, said Yi.
He added that financial regulatory bodies need to increase education for investors and protection of consumers while treating domestic and foreign funds equally.